Development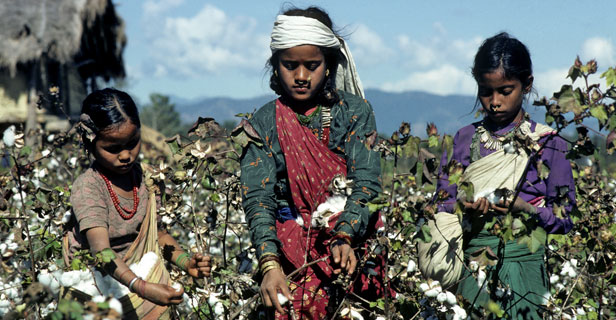 United Nations development efforts have profoundly affected the lives and well-being of millions of people throughout the world. Guiding the United Nations endeavours is the conviction that lasting international peace and security are possible only if the economic and social well-being of people everywhere is assured.
The UN's development mandate is laid out already in the preamble of the Charter: " We the peoples of the United Nations determined (…) to promote social progress and better standards of life in larger freedom (…)"
"With a view to the creation of conditions of stability and well-being which are necessary for peaceful and friendly relations among nations … the United Nations shall promote: higher standards of living, full employment, and conditions of economic and social progress and development …" (Article 55 of the UN Charter)
In order for development to have a long-term positive effect, it must be sustainable. Sustainable development is about making sure that the earth's resources that we use to promote economic growth will be available to future generations. The current attention given to the threats posed by global climate change is an example of how human freedoms and human development can be eroded when economic growth and development is divorced from environmental concerns.
The Economic and Social Council (ECOSOC) is the principal body coordinating the economic and social work of the United Nations. The United Nations Department of Economic and Social Affairs (DESA) provides support to the intergovernmental processes on development issues in the General Assembly and in the Economic and Social Council, its functional commissions and expert bodies. The United Nations Development Programme (UNDP) is the United Nations' global development network. It advocates for change and connects countries to knowledge, experience and resources to help people build a better life. UNDP operates in 177 countries, working with nations on their own solutions to global and national development challenges.
The United Nations work in the field of development covers many areas including: the advancement of women; governance and institution-building; international trade; macroeconomics and finance; population; science and technology; social development; human settlement; and energy. The work is coordinated through the United Nations Development Group, a body which unites the 32 funds, programmes, agencies, departments and offices that work in development in more than 150 countries.
The common objective is to deliver more coherent, effective and efficient support to countries seeking to attain internationally agreed development goals.