Events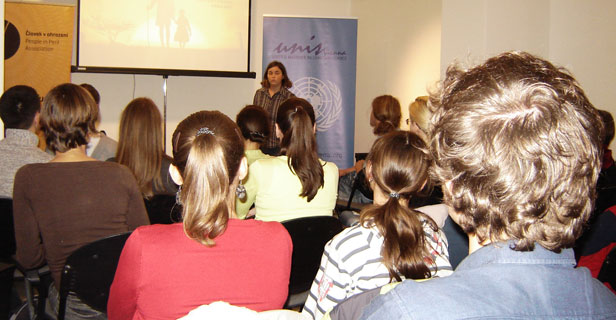 Screening of "The First Grader" in Slovakia
The movie based on a true story of an 84-old year Kenyan first grader called Maruge was screened on Wednesday 16 October in the premises of the Open Gallery in the city centre of Bratislava.
The ex-Mau Mau freedom fighter is determined to go to school after the Kenyan government announced universal and free elementary education. No problems are going to keep him from going to school and Maruge fights strongly for his right for education. As he puts it, we are nothing if we cannot read. We are useless.  
The crowded audience, about 80 people, watched the story of Maruge and were laughing and crying with him. Maruge's story was shown to Slovak viewers, mostly young people but also a senior couple and high school students, thanks to the People in Peril Association, which organized the screening in cooperation with United Nations Information Service (UNIS) Vienna.