Events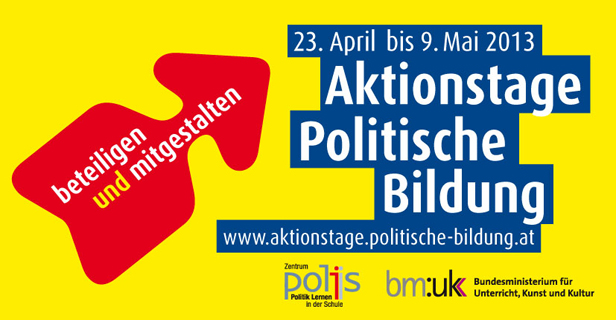 The life of a refugee: Human rights tour and meeting with a refugee to overcome prejudice
Why do people flee their home? Why do children abandon their family and set out to an unknown future? On 7 May 2013 about 50 students from three school classes in Vienna visited the Vienna International Centre (VIC) to get answers to these and other questions. In the course of "Action Days for Political Education" they participated in an interactive guided Human Rights Tour and even got the chance to talk to a young refugee.
During the tour the teenagers were introduced to the history and the importance of Human Rights and learned more about asylum and the difficult conditions of people who have to flee. The students had the unique opportunity to visit a refugee tent and to slip into the role of a refugee.
When meeting Irma a refugee from Bosnia-Herzegovina, now 25-years-old, the school children were asked to imagine who was a "typical" refugee and were confronted with their own prejudices. "The kids were very interested," said Irma, who now studies International Development at the University of Vienna. "They had a lot of questions about the reasons for my escape and what has become of me".
To her surprise the young people, all aged between 11 to 14, also wanted to learn more about the history of Irma's country of origin. The young visitors were visibly touched by the fact that she and her family had to live in a single room as small as nine square metres. Nonetheless, she was a very happy child, she added. Finally, the 50 participants listened to a lecture about UNHCR's tasks and its mandate.
The event was organized and hosted by the United Nations Information Service (UNIS) and the UN High Commissioner for Refugees (UNHCR) in the framework of the European Initiative "Action Days for Political Education", run by the Ministry of Education in cooperation with "Zentrum polis". The regular interactive guided Human Rights Tour can be booked for free throughout the year.
Internet Link:
http://www.unis.unvienna.org/unis/en/visitors_service/human_rights_tour.html