Events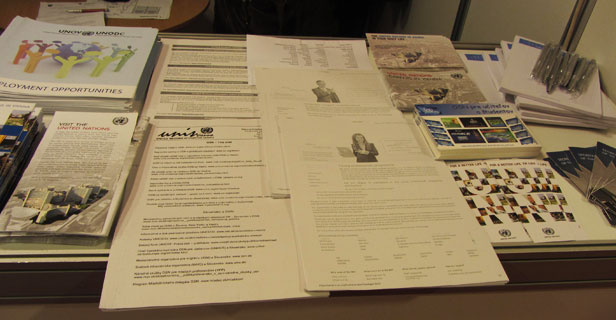 UNIS at the 19 th National Career Days in Bratislava
UNIS took part in a career workshop with the longest tradition in Slovakia - National Career Days (NDK), organized by the student organization AIESEC and held in the premises of the Crowne Plaza Hotel in Bratislava, 24 - 25 April.
The Head of the Outreach Unit, Judith Ulirsch, gave a presentation on "Working for the UN: Career Options".  She spoke about various possibilities on how to work with the UN; about job families and staff positions, briefed students on the application and selection process and provided some useful tips and advice how to start a career in the United Nations System. Talking about the Young Professional Programme was one of the main points, as Slovakia will be participating again this year. The presentation was followed by an active Q&A session.
UNIS also had a stand at the Career Fair with information brochures and leaflets about employment opportunities, which has been visited frequently by students looking for more detailed and personal advice.