Events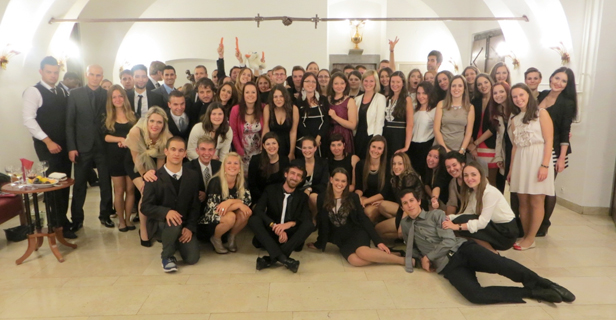 Seventh Slovenia International Model United Nations: Tea with Ambassadors, global UN topics and SIMUN Times
'Advice from experience', 'Revealing the mystery of the UN rabbit', 'A hard road to consensus': these are some of the headlines of SIMUN Times, the newspaper established to cover the 7 th Slovenia International Model United Nations (SIMUN), which took place from 22-26 September 2014 in Ljubljana. Present throughout the event, the young journalists provided their readers with fresh news from each committee. The newspaper also went global on Tumblr.
SIMUN brought together talented students from all over the world as well as keynote speakers from the Slovene Foreign Ministry, the University of Ljubljana and the Slovene Constitutional Court.
During the four day conference, students passed resolutions on global topics such as climate refugees, child soldiers, the Senkaku/Diayo islands territorial dispute, genetically modified organisms and credit rating agencies.
In a video message, Martin Nesirky, Acting Director of the United Nations Information Service (UNIS) Vienna, addressed the students. He underlined the importance of Model UNs and how they teach participants to work together and to understand each other's positions and different cultures better.
The students obtained first-hand information on diplomacy at a side-event of the Model UN, called 'Tea with Ambassadors', where the Ambassadors of Hungary, Montenegro, Poland and Romania, as well as the Chargé d'Affaires of the United Kingdom shared experiences of their diplomatic careers with the students.
The conference was organized by the Association for Promotion and Development of International Relations (MEOS) whose members mainly consist of students from the Faculty of Social Sciences in Ljubljana.