Events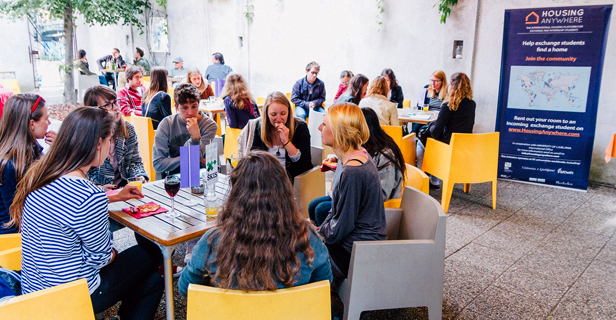 'Get Experience Abroad': Students' Speed Mentoring Event in Slovenia
Summer is coming, which means it is time for students to start thinking about where and how they want to spend the holidays. To help students with this, the Association of Slovenian Student Organizations (ŠKIS) organized a special kind of 'speed-dating' called 'Get experiences abroad' (Po izkušnje v tujino).
Participants came along to the event on 27 May on the terrace of Hostel Celica in Ljubljana. There they could have short conversations with representatives of different organizations who could shed light on the various career paths that students could take. The Consultant for the United Nations Information Services (UNIS) Vienna was there and presented the different options that are available at the United Nations for young people - from internships to the UN Volunteers programme. 
The aim of the event was to provide information about the various international programmes and opportunities available for students.
A similar event which UNIS Vienna also took part in, was organized a month before by the Faculty of Social Sciences at the University of Ljubljana, focusing on how to start a career at the United Nations.