Information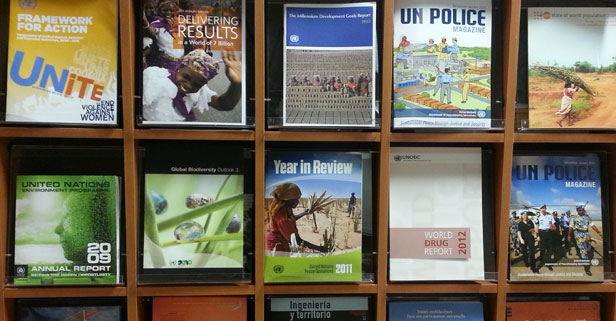 Do you have questions about the UN?
Are you looking for a UN document or publication?
Do you need contact details for UN organizations?
Would you like to receive information material on UN issues?
then please contact us.
Our office deals with requests from the four client countries the United Nations Information Service (UNIS) Vienna is responsible for: Austria, Hungary, Slovakia and Slovenia.
For requests from other countries please find the contact of the respective Information Service/Centre and for Western European countries please contact the United Nations Regional Information Centre (UNRIC)
We also provide a wide range of information and promotional material free-of-charge (handouts, reports, posters). The material can be sent upon written or telephone request.
Contact:
United Nations Information Service (UNIS)
Vienna International Centre
UN Information Service
P.O. Box 500
A-1400 Vienna, Austria
Telephone: (+43-1) 26060 ext 3325
Email