Visit the United Nations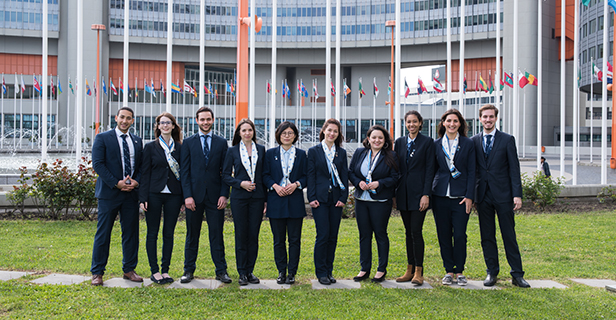 About the Visitors Service Vienna
Ambassadors to the public
United Nations Tour Guides are sometimes called "Ambassadors to the public", because they are the face of the Organization for hundreds of thousands of people who visit one of the four global United Nations headquarters every year. In Vienna, our multilingual tour guides introduce more than 55,000 people from around the world to the Vienna International Centre per year, explaining the work of the UN organizations based here.
Our guides represent the linguistic and geographical diversity of the United Nations. Each one is fluent in English and German, and usually speaks at least one further language. Between us, our team covers more than a dozen languages.
History of guided tours
Guided tours of the United Nations in Vienna have been offered to the general public since the opening of the Vienna International Centre in 1979.
Want to become a tour guide?
The Visitors Service usually conducts a recruitment round every 1 or 2 years. If interested, we recommend you look out for openings on careers.un.org, the official UN employment platform, where all vacancies are posted.
To become a UN tour guide, you will need at least a high school diploma, some good basic UN knowledge to build on and be fluent in English and German, with further language skills most welcome. But most of all you should be an engaging presenter who sincerely enjoys interacting with people from all walks of life.
Visit other UN headquarters
The UN Visitors Service offers guided tours of the United Nations Headquarters in New York, Geneva, Vienna and Nairobi.