Verified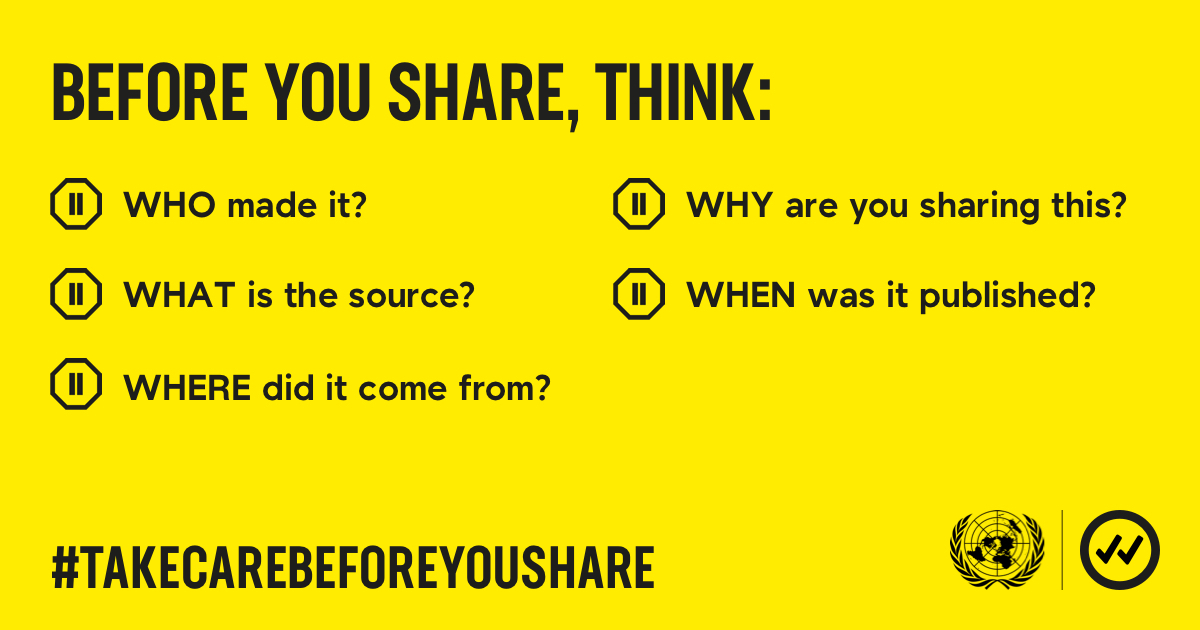 As we work together to contain #COVID19, we must also work to contain misinformation.
That's why the United Nations has launched Verified, an initiative to deliver trusted information, life-saving advice and stories from the best of humanity.
Do your part by becoming a digital first responder and sharing verified information to help stop the spread of lies - and of the virus.