Visit the United Nations in Vienna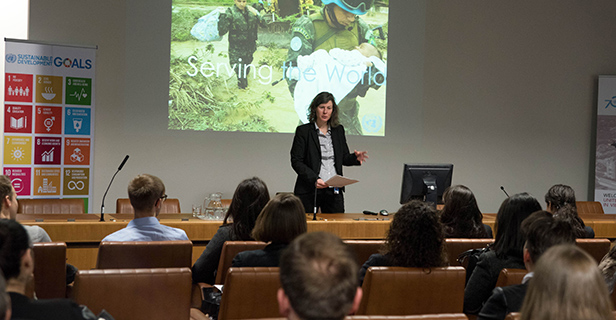 Lecture Programme
If you are an educator, a group of students in higher education or an expert group and would like a more in-depth look at a particular aspect of the United Nations' work, please contact the Visitors Service to request a lecture programme. The Visitors Service will coordinate your request with speakers from the international organizations based at the Vienna International Centre.
Virtual lecture programmes
On-site lecture programmes (currently suspended)
On-site guided tours and lectures at the Vienna International Centre remain suspended as a COVID-19 prevention measure until further notice. Visitors Service Vienna usually organizes lecture programmes at the Vienna International Centre every weekday Monday-Friday except UN Holidays, subject to the availability of speakers. 
Programme Outline
A lecture programme consists of a guided tour plus 1-2 thematic lectures.
We are able to offer single-day programmes only.
Lecture Topics
Subject to the availability of speakers, lectures can be organized on the following topics:
If you do not find the Vienna-based organization you are interested in on the above list, please inquire with the Visitors Service about other lecture options: lectures.vienna[at]un.org