Visit the United Nations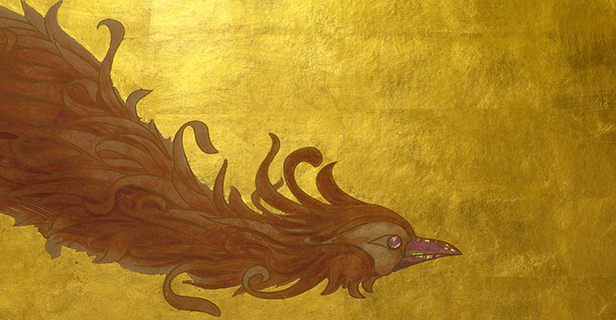 The VIC Art Collection
Tours of the Vienna International Centre are currently  suspended  as a COVID-19 prevention measure
NEW: Virtual alternatives
Are you an art lover wishing to discover and enjoy the fine collection of art work from around the world that is housed at the Vienna International Centre? There are several ways to do so.
Join our Focus Tour: Art in the VIC, offered every Wednesday at 3:30 p.m., which combines a condensed version of our general tour with an introduction to the highlights of the VIC art collection. No prior registration needed for individual visitors and small groups.
If you would like to visit with a group of art enthusiasts, you can also book a dedicated art tour of the Vienna International Centre at other times.
About the collection
The VIC art collection was started by Austria, the host country, as a representation of Austrian contemporary art trends at the time of the VIC's opening, back in 1979. Since then many other Member States have added their own contributions to the collection, creating a unique mix of artistic styles, forms of expressions and cultural traditions. The pieces coexist in an environment as diverse as the art itself.  
The collection includes works by Austrian modern masters such as Rudolf Hausner, Alfred Hrdlicka, Friedensreich Hundertwasser, Hermann Nitsch, Marcus Prachensky, Max Weiler and many more. Other highlights include a beautiful depiction of the 'Ho-o Raigi' sacred birds by Japanese artist Sagenji Yoshida; a Scholar's Pavilion built as a 'Chartaghi', a typical characteristic of Iranian architecture; and a Mongolian 'Gerege' used as a diplomatic passport in the times of Genghis Khan.
Tour brochure
A glossy 16-page colour booklet (in German) documenting some of the art collection highlights is available with your tour for a 3 EUR surcharge.