Visit the United Nations in Vienna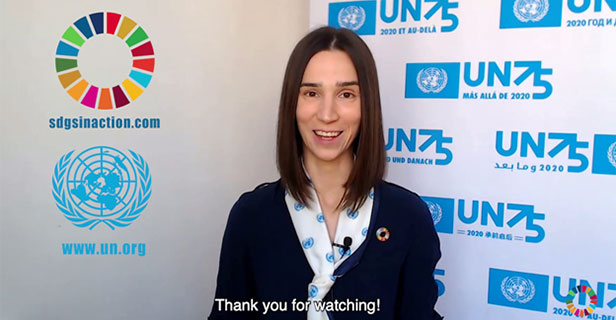 Virtual Tours and Lectures
While guided tours and lecture programmes at the Vienna International Centre are suspended as a COVID-19 prevention measure, the UN Information Service (UNIS) Vienna Visitors Service is offering the following virtual alternatives.
Options for everyone
View a series of short online videos hosted by UN Vienna Tour Guides to see how the United Nations around the world, including the organizations based at the United Nations headquarters in Vienna, are continuing to work for the Sustainable Development Goals even as the world grapples with the COVID-19 pandemic. The series is available in English and German.

Options for school groups
Virtual Tour - The UN in Vienna
Book a session with a UN Vienna Tour Guide to speak with your class through the online collaboration platform used by your school (e.g. Zoom or Teams). The Guide will provide a presentation-based, live introduction to the global work of the United Nations and the organizations based at the Vienna UN headquarters. Pupils can interact with the Guide and ask questions. BOOK NOW
Options for adults and university students
Academic and professional groups of at least 20 people can request an online lecture by speakers from the Vienna-based organization, subject to availability. Send request
Languages
Virtual tours may be requested in Arabic, Chinese, Czech, Dutch, English, French, German, Hungarian, Italian, Japanese, Portuguese, Russian, Slovak, Slovene, Spanish or Turkish, subject to the availability of tour guides.
Lectures are usually held in English.
Cost
As a special offer linked to COVID-19 operating conditions, the UN Vienna Visitors Service is offering virtual tours and lectures free of charge throughout the summer of 2020.
Cancellation policy
Your visit is confirmed as soon as you receive a booking confirmation by email. Written cancellation or changes to your booking will be accepted up to  six  working days before the confirmed tour date.