VIENNA, 20 June 2022 - This month's Ciné-ONU Vienna screened "Shadow Game", a documentary that outlines the far-reaching consequences of European asylum policy and humanizes the struggles of teenage refugees from Syria, Sudan, Afghanistan and beyond. It tells the story of young refugees who turn their extremely dangerous journeys into different kinds of games. The walking game, the train game, or the boat game; what they all have in common is that they are playing with life or death. Furthermore, the reality that the film exposes is paradoxical. While more and more is being done to support these children as they "play the game" for a better life, fences and borders are still being built and reinforced to keep them out.
The screening was organized by the United Nations Information Service (UNIS) Vienna in cooperation with the UN Refugee Agency (UNHCR) Austria. The documentary was followed by a panel discussion, with experts in the fields of human rights and refugee support. Sabine Kampmüller, founder of AFYA (Association for Intercultural Health Promotion) and Ruth Schöffl, spokesperson for UNHCR Austria shared their insights. We were also honoured to welcome Shahwali Walizada, himself a young refugee from Afghanistan, and currently a bank clerk trainee. The discussion was moderated by UNIS Vienna Director Martin Nesirky.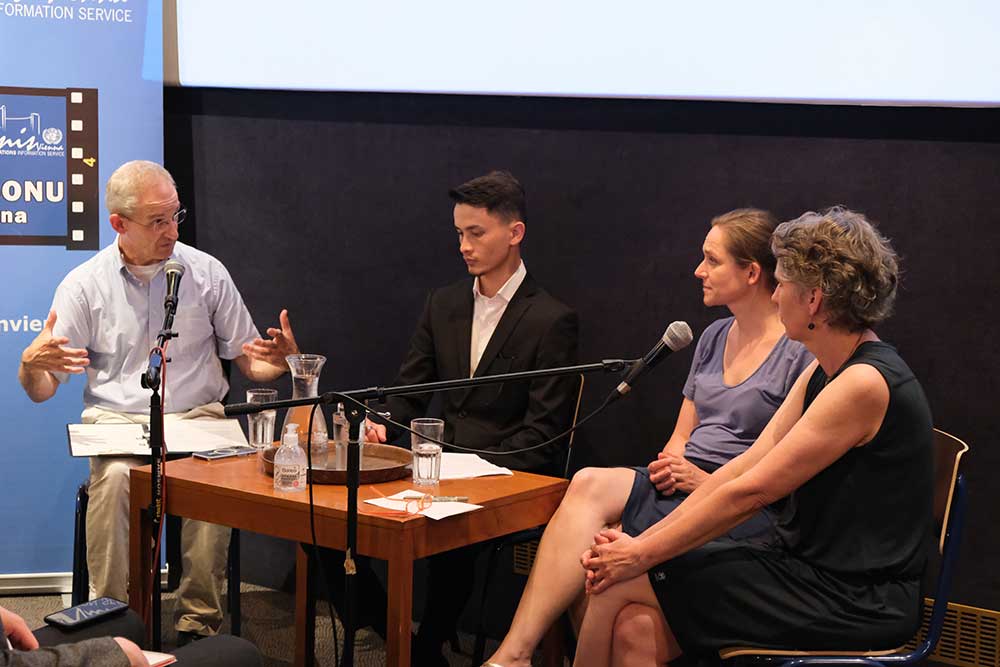 The panel agreed that the most efficient way to help refugees is to solve the conflicts that cause them to flee and emphasized that there have been positive cases where refugees have been able to return to their home countries as they were deemed safe to go back. Schöffl said that the documentary showed the worst examples of what should not happen to children. To prevent journeys shown in the documentary, education should be provided in the first country of asylum. Schöffl also emphasized that pushbacks are illegal.
It was extremely valuable to listen to Walizada tell his own flight story. His family fled from Afghanistan to Pakistan when he was two years old, due to racial persecution, and had to flee a second time when he was twelve. As part of the Hazaras ethnic group, it was dangerous in both countries. They travelled by bus through Iran. When they reached the borders of Türkiye they had to cross the mountainous borders on foot. Walizada described the fear he felt as he knew that if the soldiers found them, they would have "treated the refugees as animals", he said. He travelled in a small inflatable boat from Türkiye to Greece and finally arrived in Vienna. Walizada told the audience that he would not wish his "fate" - to experience and flee from war - on anyone. He also stressed how thankful and lucky he felt to have such a "warm welcome" by SOS Kinderdorf when he arrived in Austria, for the support he was given there and the opportunities they offered him.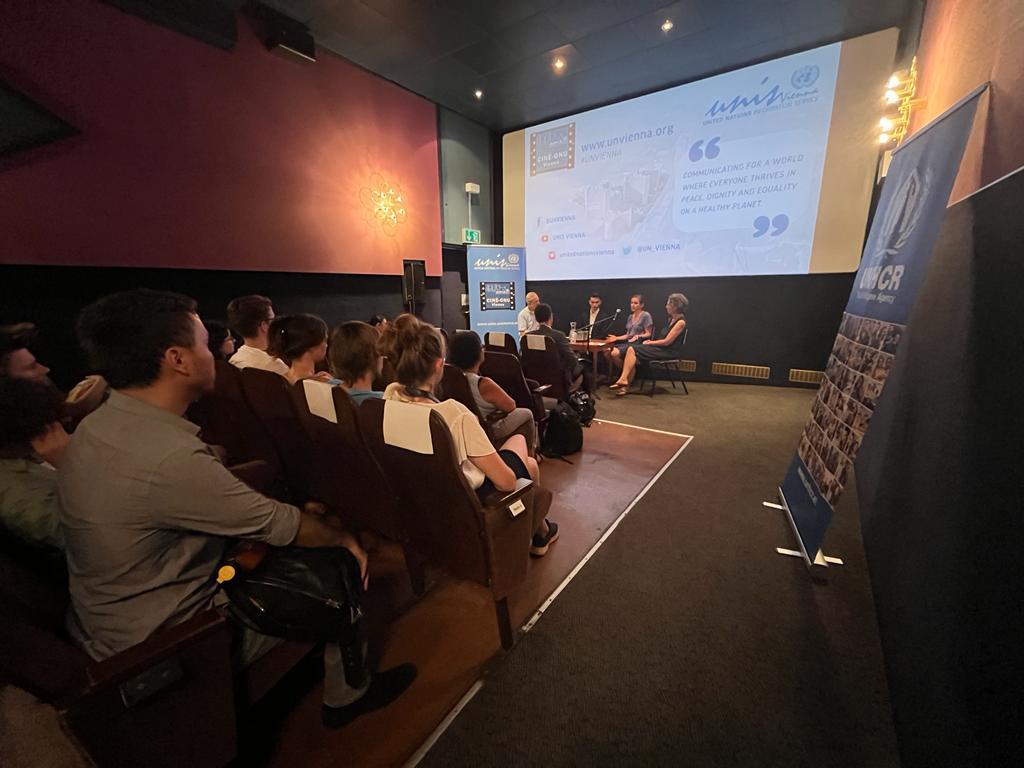 Kampmüller said: "Before [we] talk about policy, what we should all do is recognize what the parents have achieved by bringing their children to safety." She emphasized that we know what it takes to make such a dangerous decision. This was a sentiment echoed by an audience member who introduced himself as a former refugee from Afghanistan. After thanking the panel, he went on to explain his circumstances and underlined the fact that no one would flee, split up their family or send away their children into certain danger, if the situation they were in now was not even worse.
By describing the actions of refugees around the world as ones of "courage and resilience", the Secretary-General, in his message for World Refugee Day, parallels the sentiment of the panel and audience. It takes courage to flee persecution and resilience to start a new life in a different country.