VIENNA, 24 October 2023 – United Nations Day kicked off at the Westfield Shopping City Süd in the south of Vienna with the inauguration of a new lounge dedicated to the Sustainable Development Goals. To mark this occasion, colleagues from various Vienna-based UN entities, including the United Nations Information Service (UNIS), the Comprehensive Nuclear-Test-Ban Treaty Organisation (CTBTO), the United Nations High Commissioner for Refugees (UNHCR), the United Nations Postal Administration (UNPA), and Global Compact Network Austria (GCNA), together with the City of Vienna, joined the event to present an exhibition on the UN in Vienna and the Sustainable Development Goals (SDGs).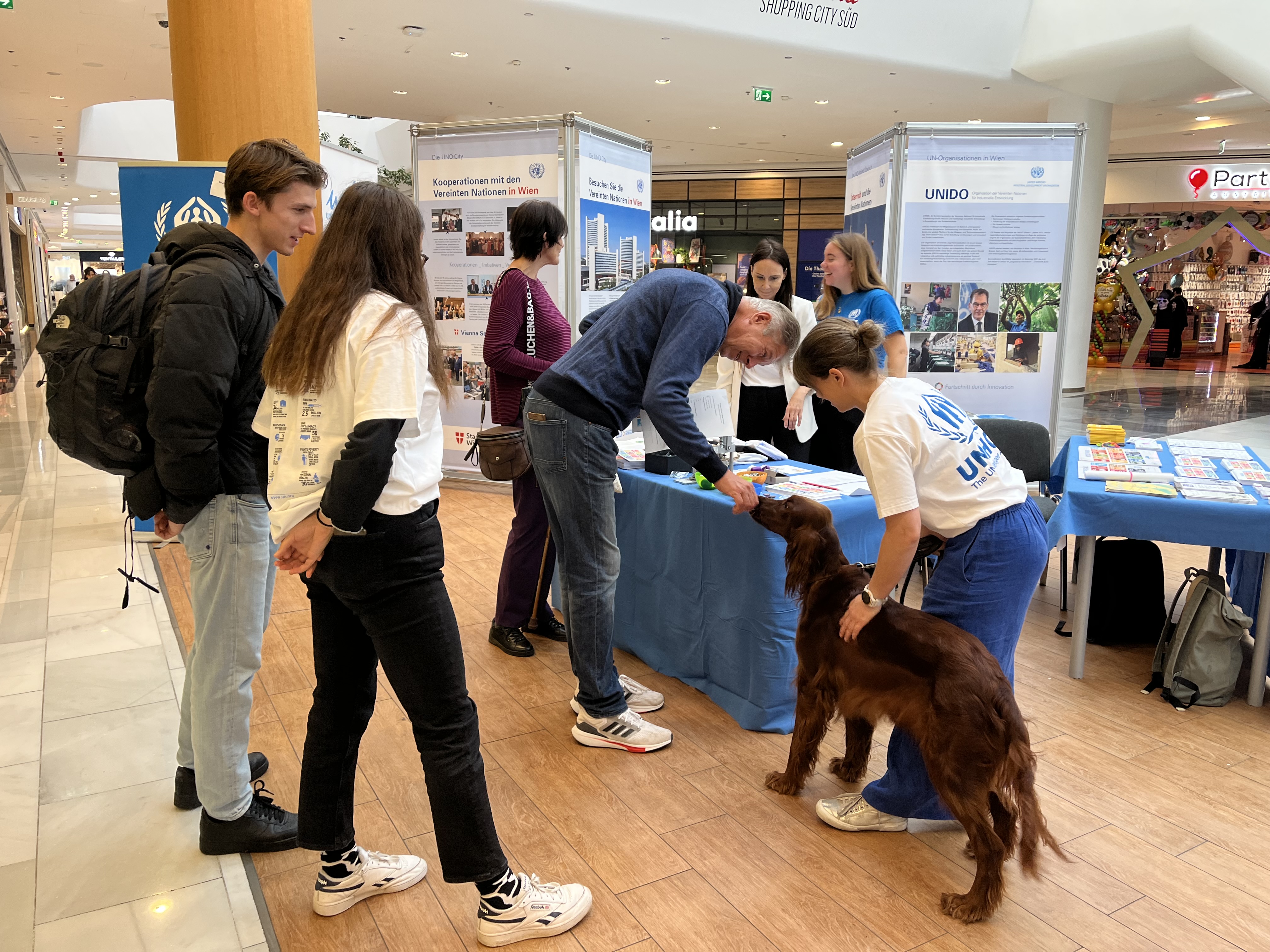 Many gathered around the SDG wheel of fortune for a chance to win prizes by answering the questions shown when the wheel stopped. The game attracted shoppers and visitors who also had a chance to talk about the work of the UN with the staff there. They could also take home souvenirs from the nearby UNPA stand, including UN posters, stamps, and envelopes.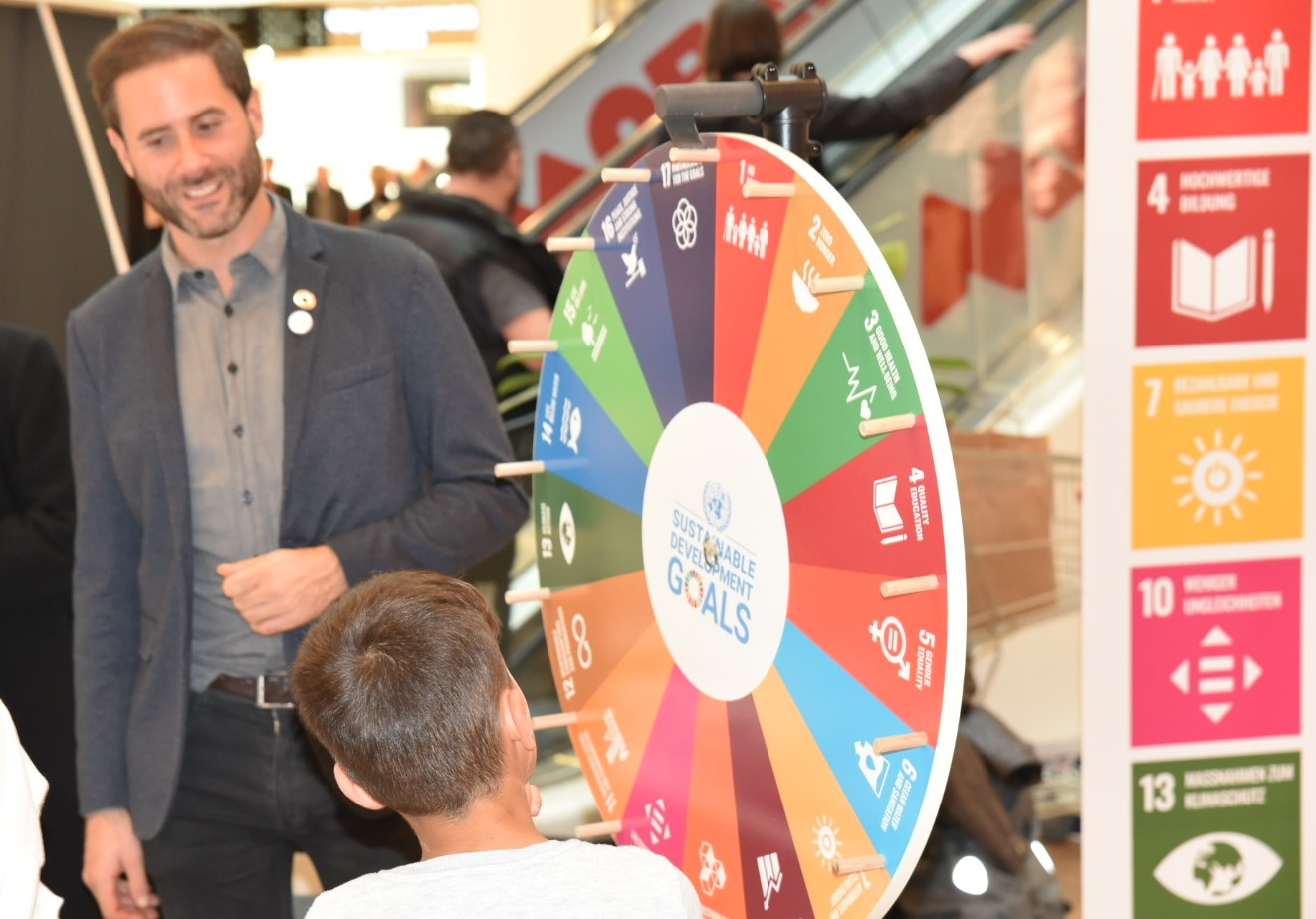 At the UNIS Vienna information stand children and adults took part in quizzes to test their knowledge of the United Nations and could win T-shirts and cotton bags. The button machine at the stand was popular with some visitors who could make a badge with their favourite SDG. Information about visiting the UN in Vienna was also available at the stand. Staff were delighted when a dog  accompanying his owner visited the stand. In the new SDG-branded lounge children could express their creativity through colourful drawings of the UN-Building in Vienna, better known in Vienna as UNO-City, and tell us their wishes for a better future.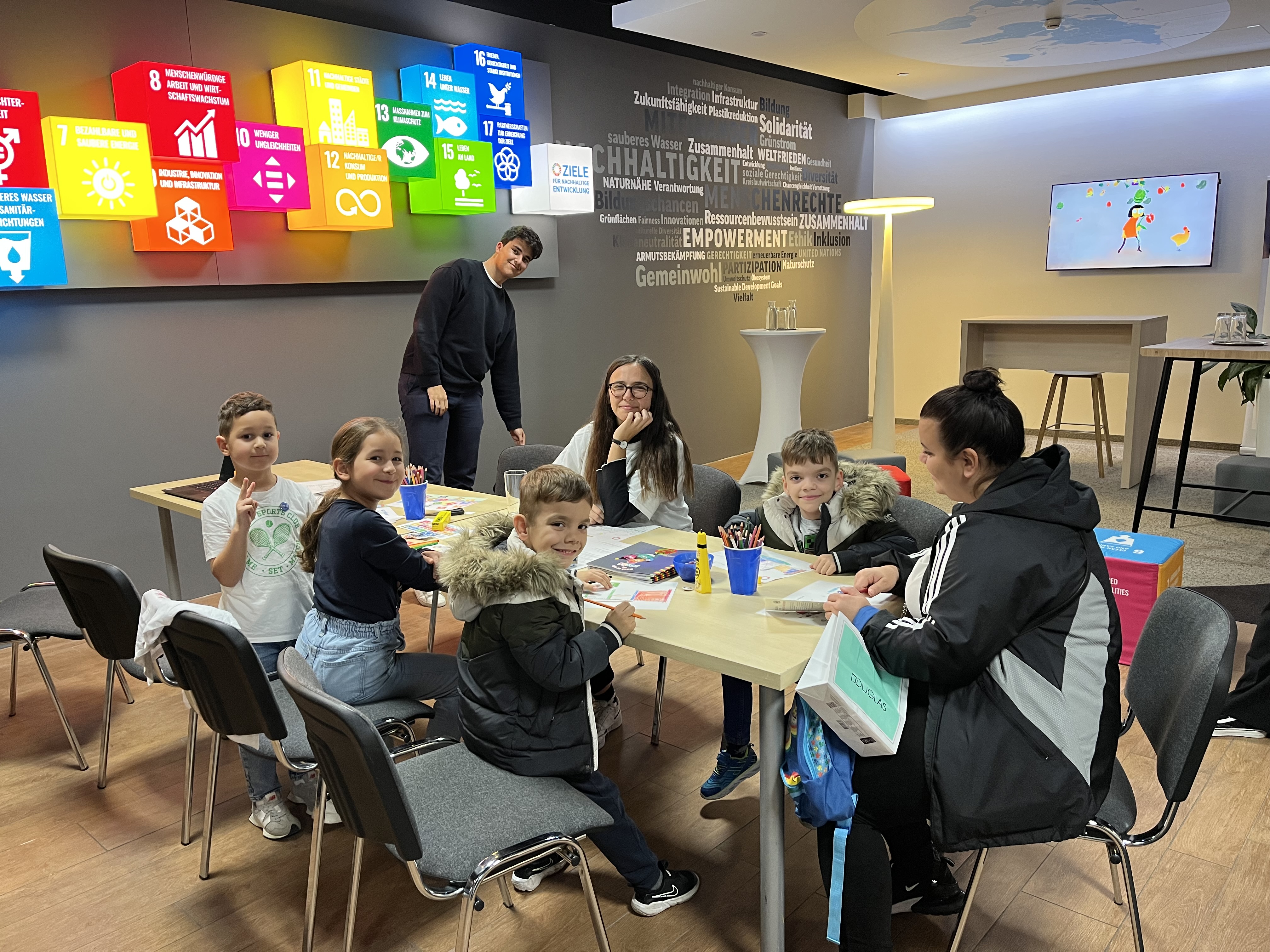 The SDG-lounge will serve as an information hub where individuals can find out more about the United Nations and the Sustainable Development Goals. With around 50,000 people visiting the shopping centre every day the exhibition, which was on display for two weeks, will have been widely seen.