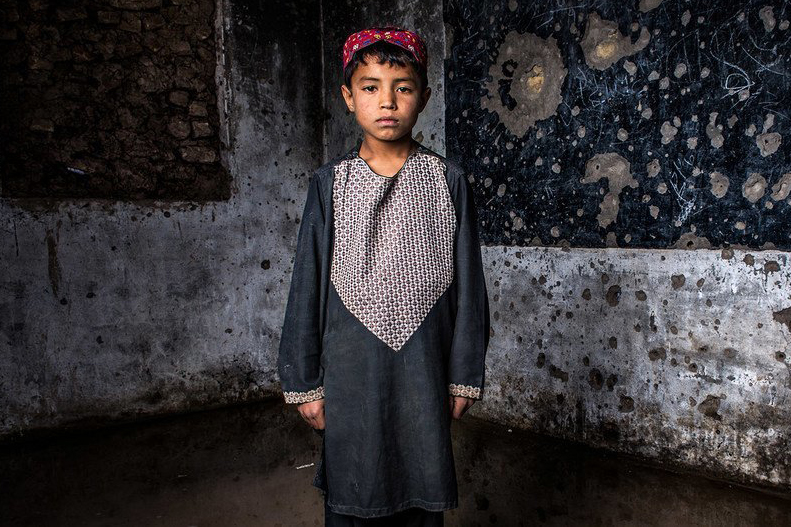 © UNICEF/Marko Kokic
January 2022 - Harsh winter weather in Afghanistan is aggravating already severe conditions faced by millions of people across the country.
United Nations humanitarian partners are racing against time to deliver aid and supplies – in line with commitments to scale up operations. In December seven million people were reached with relief food supplies in the country.
Afghanistan is facing a catastrophic, yet preventable, humanitarian crisis. Severe drought and disruptions to agricultural production has increased the risk of food insecurity and water shortages. One in two people do not know where their next meal is coming from, one in four pregnant women and one in two children are malnourished. Over half the population –24.4 million people – will need humanitarian and protection assistance in 2022.
Afghanistan's healthcare system is facing severe shortages of medical supplies, fuel, food, and money to pay staff. A UN Development Programme-Global Fund partnership is temporarily ensuring the continuity of primary health care services, however, more must be done to support vulnerable Afghans and prevent the collapse of the entire healthcare system.
The rights of women and girls in Afghanistan need to be protected. The UN supports women and girls' access to education as well as their full and free participation in the social, economic, and political life of the country.
The United Nations has appealed to the international community for more than US$5 billion in international funding to meet the growing level of needs in Afghanistan this year and to stave off wide-spread hunger, disease, malnutrition and death.