VIENNA, 25 April 2022 - The Secretary-General's words of hope at the progress in protecting children's rights in armed conflict are spoken against the backdrop of renewed and continuous international conflicts around the world. One such conflict has been the war in Ukraine, where, according to UN estimates, over half of Ukraine's children are either displaced or have had to flee to neighbouring countries (source).
This month's Ciné-ONU Vienna screening of the documentary "Iraq's Lost Generation" tells the story of some 100,000 children who have been fending for themselves since the battle against ISIS subsided in Iraq, the children of ISIS parents and those who have been directly affected by this war between terrorist groups and states.
The online screening organized by the United Nations Information Service (UNIS) Vienna, was followed by a panel discussion, with the following experts: Jo Becker, Advocacy Director, Children's Rights Division, Human Rights Watch; Adrianne Lapar, Director, Watchlist on Children and Armed Conflict; Dawd Mohmed, Education Program Coordinator, Save the Children, Iraq Country Office; and Zubaida Sulaiman Shakir, Project Officer, GLO.ACT (Global Action against Trafficking in Persons and the Smuggling of Migrants – Asia and the Middle East), United Nations Office on Drugs and Crime (UNODC), Office in Iraq. It was moderated by UNIS Vienna Director Martin Nesirky.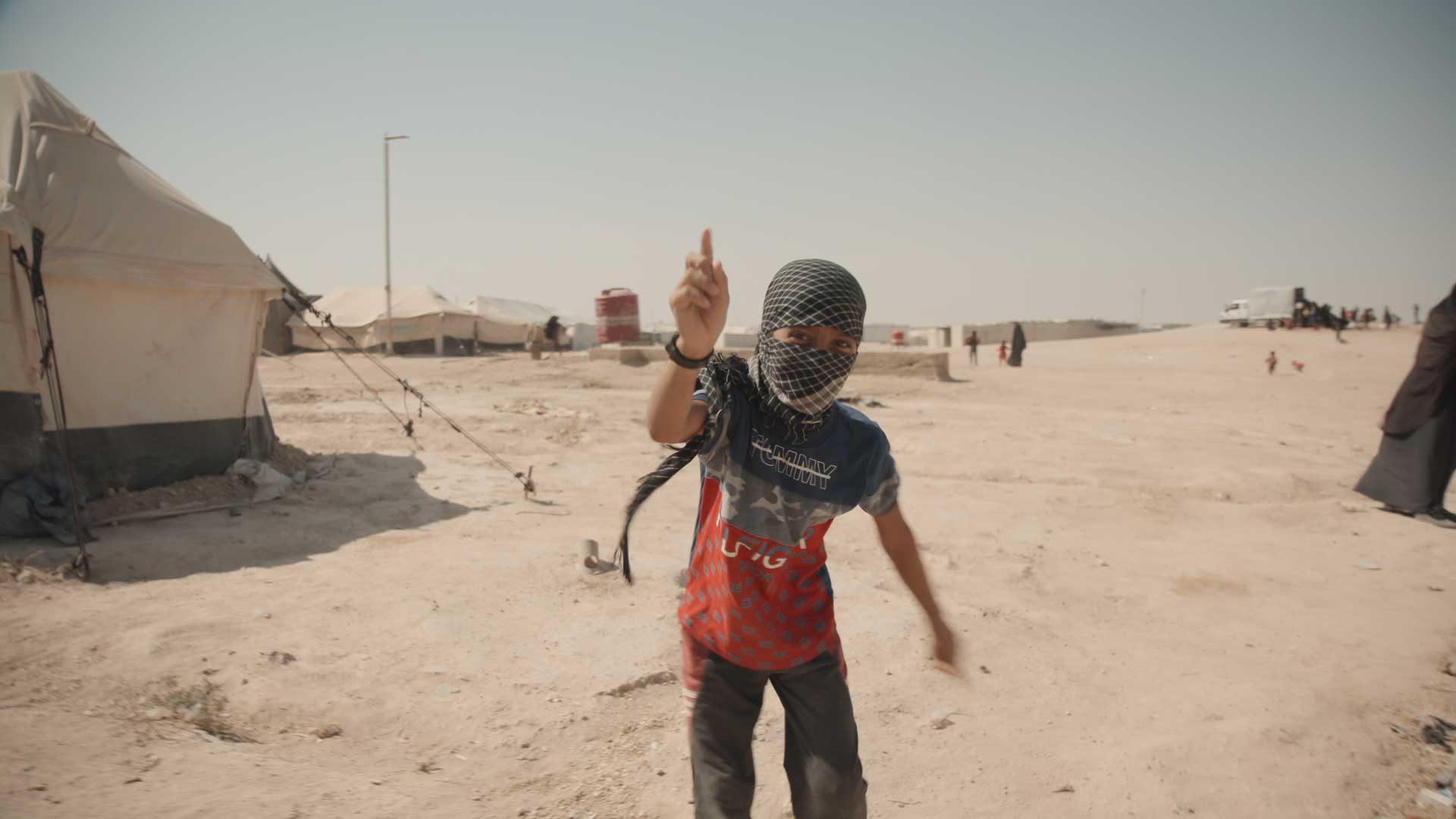 "Once identified with ISIS and certainly once convicted, it makes it really difficult to re-join society," said Jo Becker after the film was shown. Commenting on the Children and Armed Conflict Mandate, Adrianne Lapar said there is a common agenda within UN bodies as Member States see children "among the most vulnerable groups" and that "there is some consensus [among them] that attention needs to be paid to the situation of children in armed conflict".
In his role as Education Programme Coordinator for Save the Children, Dawd Mohmed is concerned with the educational rights of children and remarked that "most of the Iraqi schools inside the camp are suffering a lack of teachers". Not only that, but as the younger children see that their older siblings with degrees and qualifications remain jobless, they seem to have "lost their hope and they don't know why they should study". From the UN side, Zubaida Sulaiman Shakir said that in the case of Iraq, "our prevention and mitigation [strategies] start with response" and that response means "to decriminalize children and hold accountable the adults who are responsible for this issue".
The panel concluded that children should be treated primarily as victims of armed conflicts. Reconciliation and community building are essential to reintegrate children into society, and this process should be driven with a unified vision and sufficient funding.
In the recent report on Children and Armed Conflict in Iraq, UN Secretary-General Guterres confirmed that he was "encouraged by the overall decrease in grave violations against children in Iraq since [his] previous report", but that he remained "concerned" that these violations continue to occur. (Full report available here)

Photos: © Cinétévé 2021