VIENNA, 23 January 2023 - In his film "Game Changers" Israeli filmmaker Noam Sobovitz examines the power of personal friendships and football to bring down the wall between nations, dedicating the film to his grandparents who survived the Holocaust. In response to the question why one football match turned out to be a 'Game Changer' for German-Israeli relations, Noam Sobovitz said that it might have been "a subconscious wish of a nation for reconciliation".
"This is not a good film, it is an excellent one, and it should be screened in every German school," said the Ambassador of Germany to the UN in Vienna, Götz Schmidt-Bremme, during the discussion after the film, moderated by UNIS Vienna Director Martin Nesirky. Political Scientist and Historian Georg Spitaler underlined the role of sports as a "soft-power", enabling the bridging of differences.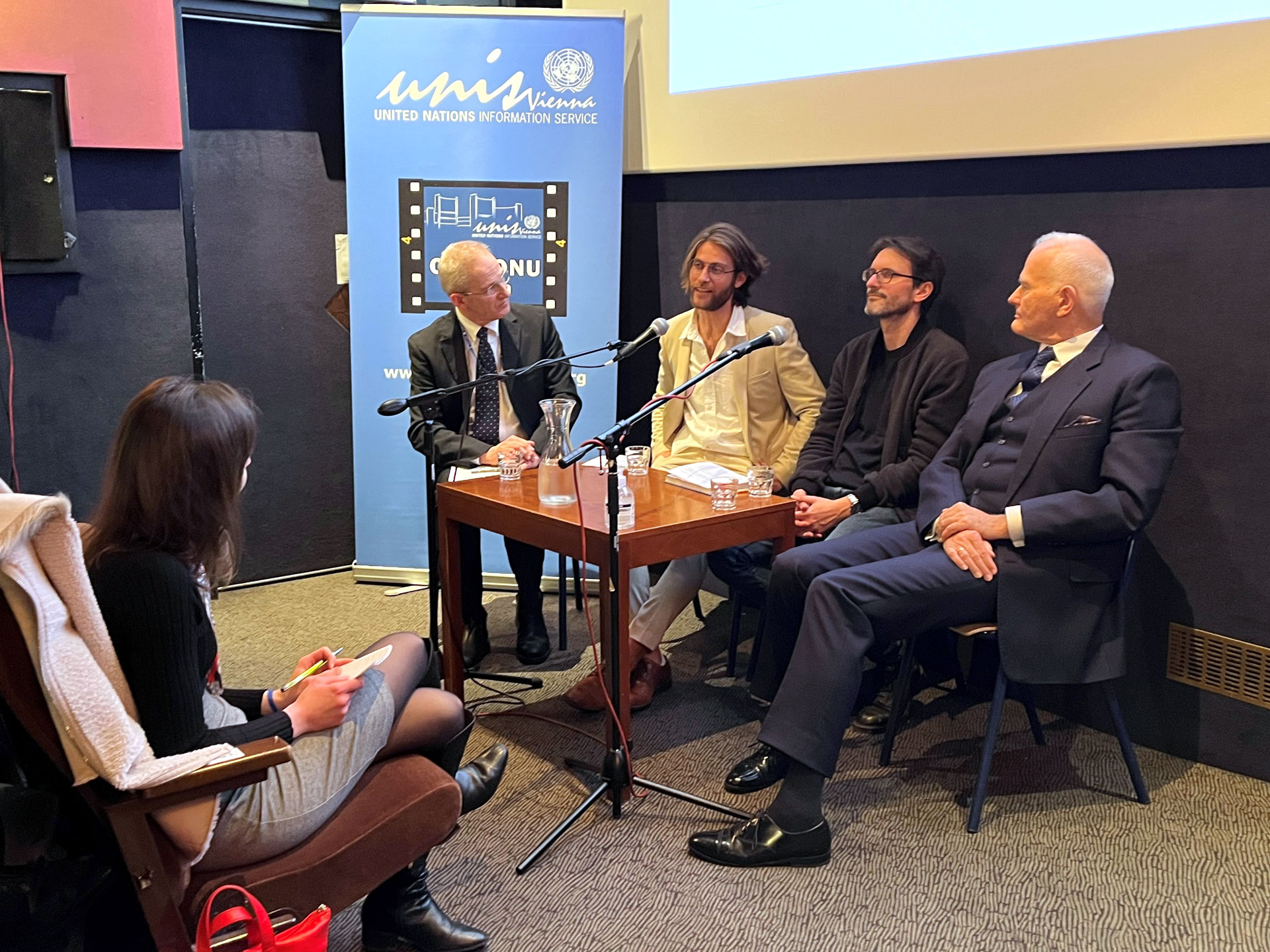 This was echoed by a member of the audience who said that for him, as an Afghan immigrant who does not speak German, football serves as a universal language, since "we play with emotions, we play with feelings, we play with love."
Maya Karmely Sommer, Deputy Chief of Mission of the Embassy of the State of Israel in Austria concluded that "sport is where people get to know each other and build relations."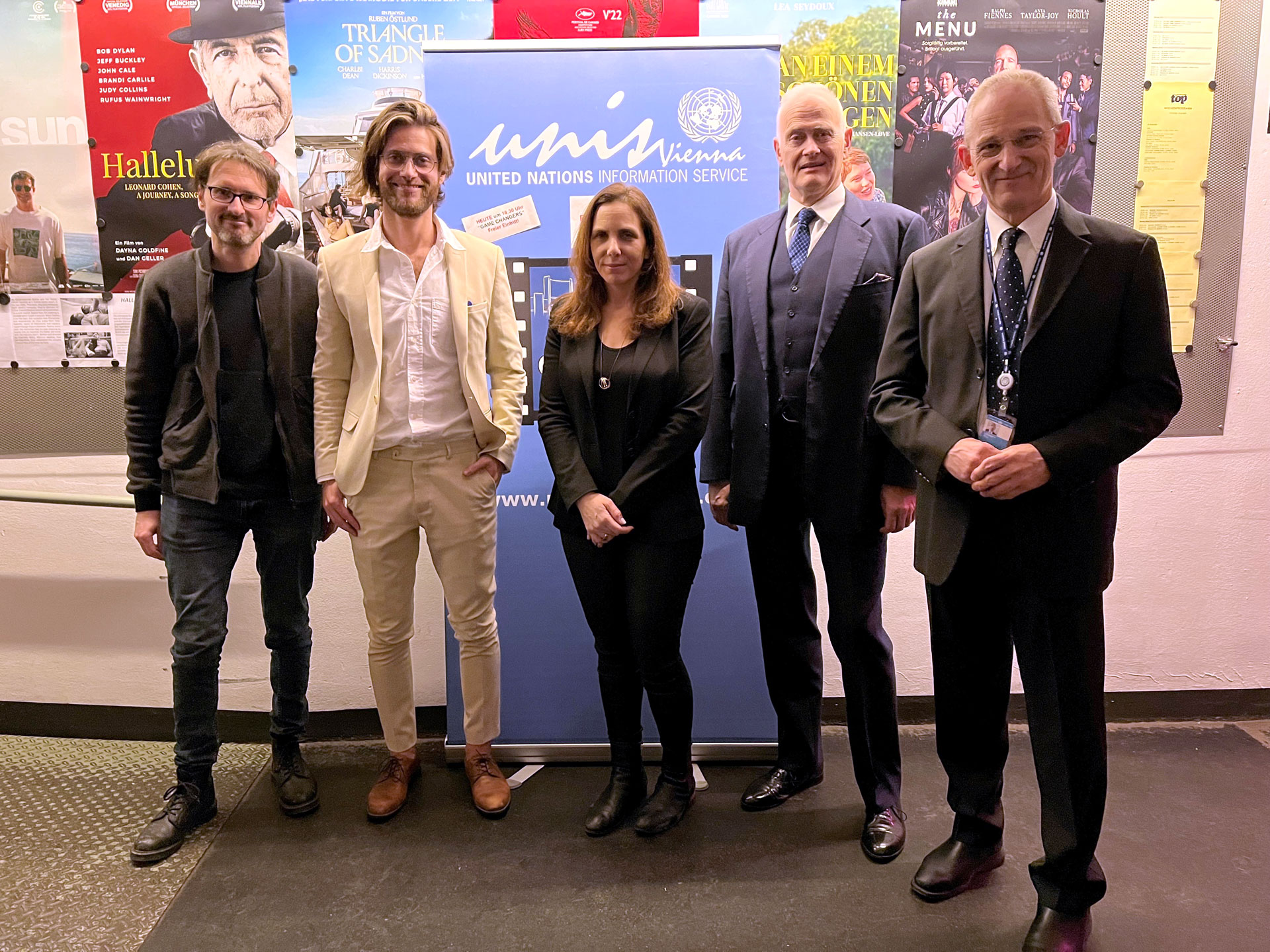 The documentary was screened both at the arthouse cinema Top Kino as well as the Vienna International Centre (VIC) to mark the International Day of Commemoration in Memory of the Victims of the Holocaust on 27 January.
UNIS Vienna also organized and supported a number of other Holocaust remembrance events, including a film screening in Hungary, a student workshop and a poster exhibition in Slovakia as well as a commemorative ceremony at the Vienna International Centre.