VIENNA, 18 April 2023 – Around fourty English- and German speaking students and young graduates attended the Long Night of Companies, a career event organized by UNIPORT, the Career Service of the University of Vienna. During the event the participants were able to sign up over twenty bus lines bringing them to institutions and companies around Vienna to know more about their work and career opportunities. The Vienna International Centre (VIC) was the first stop on bus line number 19 which generated a lot of interest and was fully booked within two hours.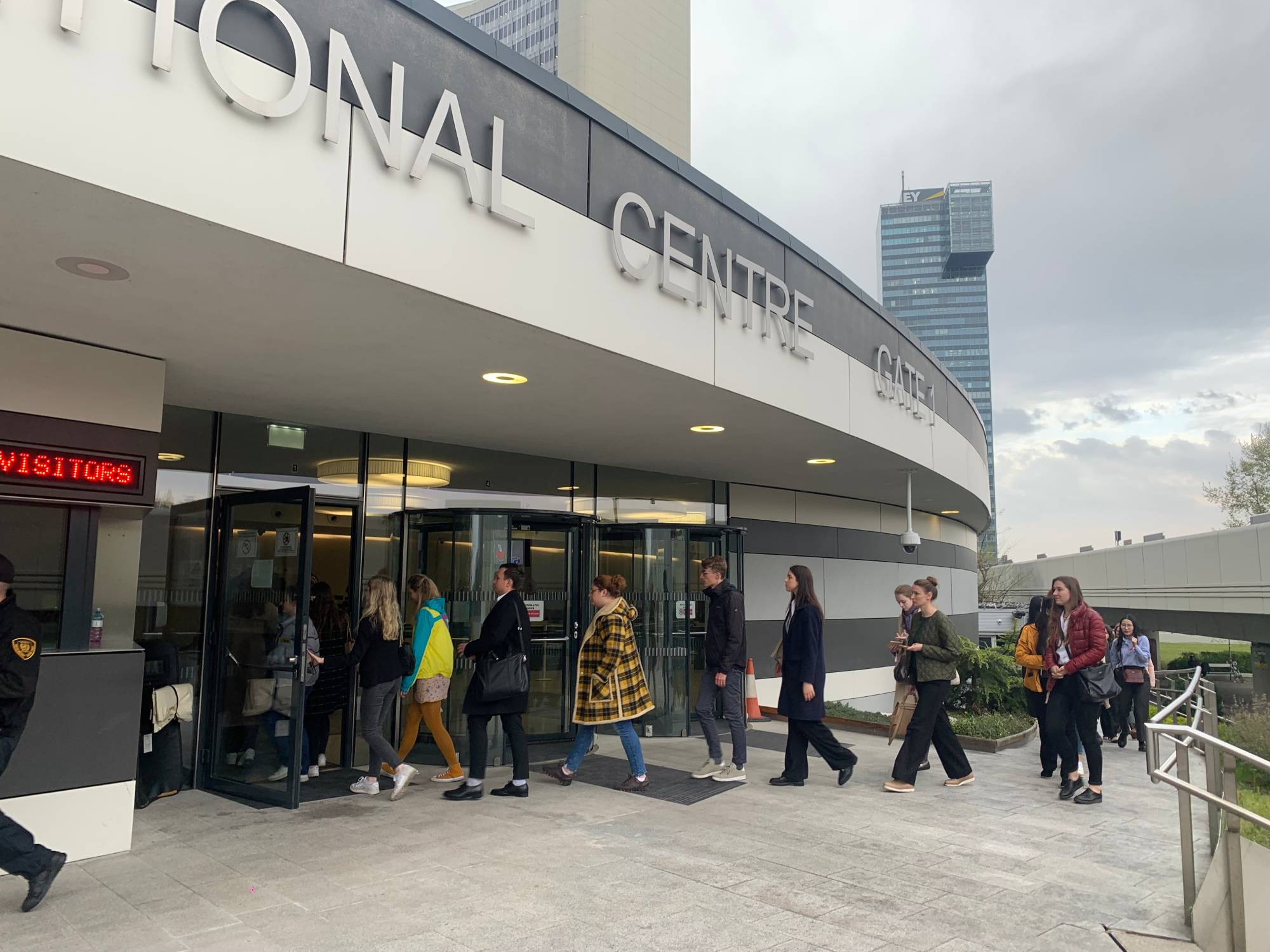 The session at the VIC which hosts over 15 Vienna-based organizations kicked off with an introduction to the UN, its principles and purposes by Sonja Wintersberger, Deputy to the Director of the United Nations Information Service (UNIS) Vienna. She mentioned current topics of the UN's work, such as the implementation of the Sustainable Development Goals, the Common Agenda and the 75th anniversary of the Universal Declaration of Human Rights and explained the organization's various organs and partnerships with civil society, the private sector and academia.
Gerhard Tripp, Chief of the Planning, Contracting and Reporting Unit at the Human Resources Management Service at the United Nations Office at Vienna (UNOV) and the United Nations Office on Drugs and Crime (UNODC), spoke about the different career opportunities and the diverse and multi-facetted nature of the UN's work. "While diplomacy happens in meeting rooms, the other huge part of the UN's work occurs in the field, requiring extensive mobility," Tripp stated. He also shared his own experiences of working in different parts of the world, including New York, Mexico City and Nairobi.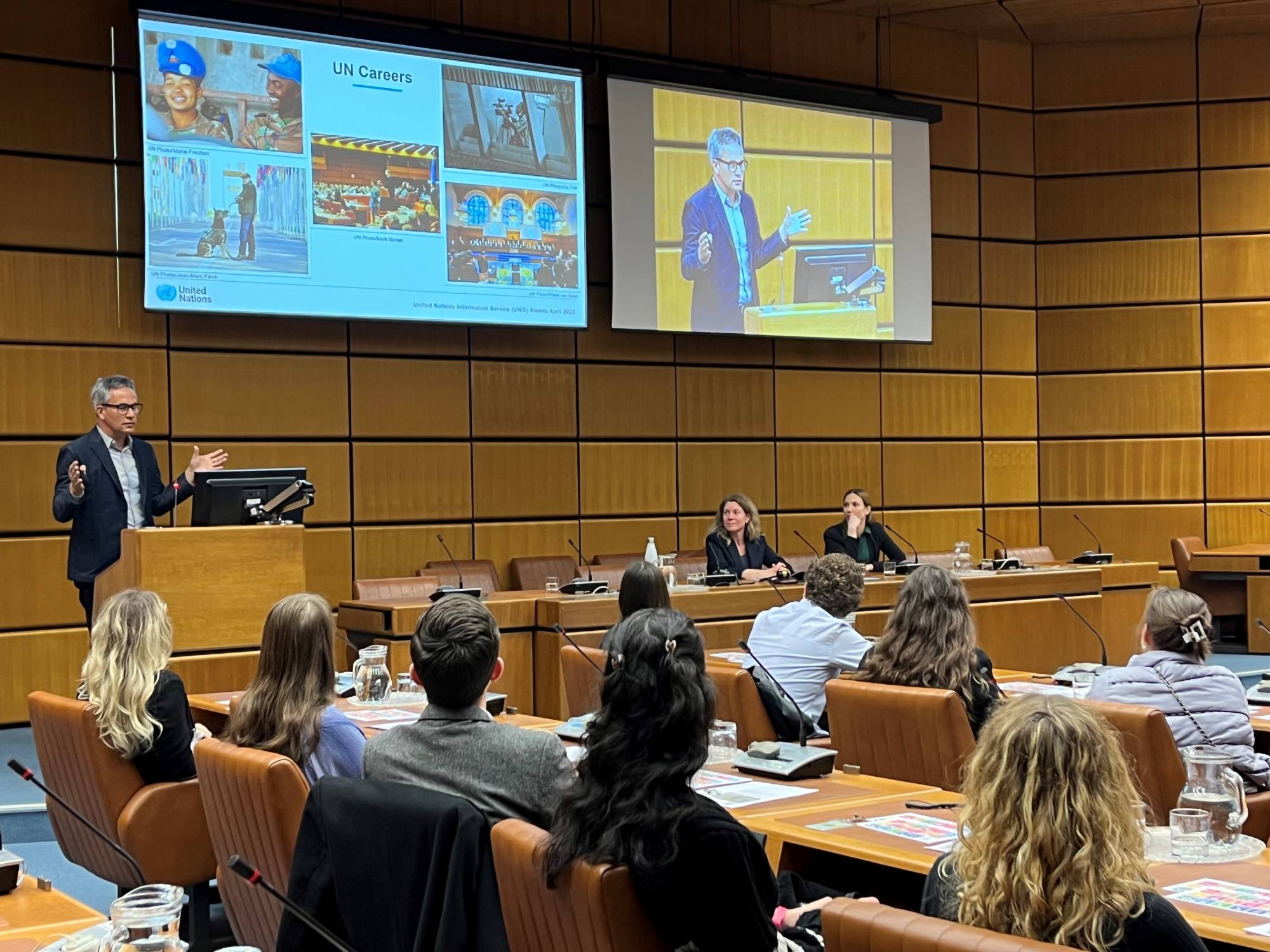 During the talk, many attendees showed great interest and asked various questions: How long does the application procedure take? How can one stand out amongst the many candidates? Is it possible to get a full-time job after an internship?
Tripp emphasized the importance of tailoring applications to meet the requirements of advertised positions and "not applying left, right and centre". He suggested that an internship can be a valuable way to gain insights into whether the UN is the right fit and to network with people who may appreciate one's skills and expertise.
Stefanie Weniger, Head of UN Global Compact Austria, an UN initiative for cooperate sustainability, explained how the private sector can align their strategies with the UN's sustainability goals. As part of the organization, over 12,000 companies, universities, and foundations worldwide are already taking action towards these goals. Weniger encouraged the students to get involved, as the Global Compact Network frequently posts various new positions.