VIENNA, 21 March 2023 - Education is a powerful tool and the United Nations highly value the role that educators play in inspiring young people on crucial topics like Human Rights and Sustainable Development. So, the United Nations Information Service (UNIS) Vienna, in cooperation with the University College for Teacher Education (Pädagogische Hochschule PH Wien) and the UN High Commissioner for Refugees (UNHCR) Austria, welcomed 20 English teachers to provide information and resources so they can include UN topics into their teaching.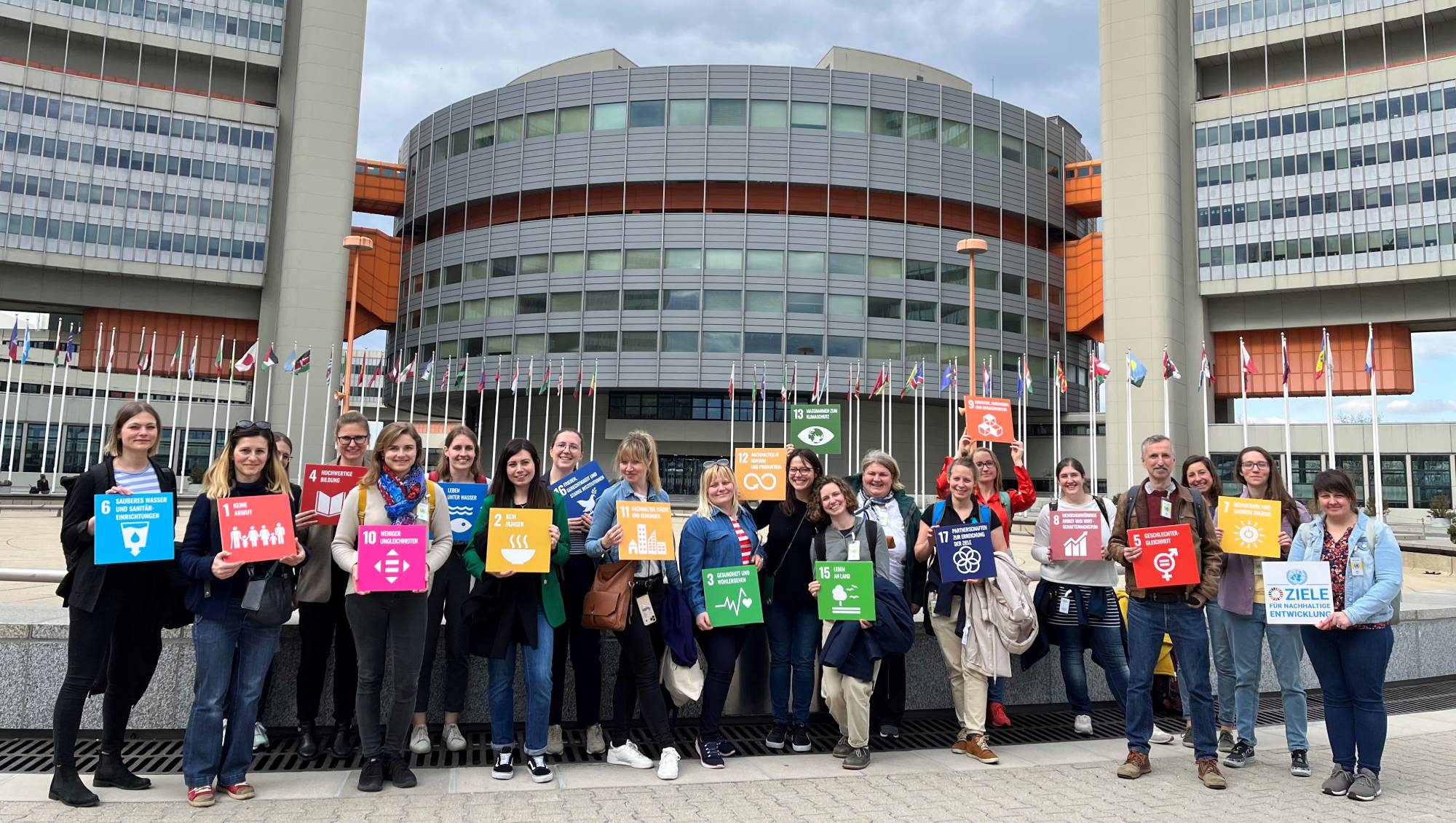 After a guided tour of the Vienna International Centre (VIC), UNIS Public Information Officer, Irene Hoeglinger-Neiva, gave an overview about UN teaching materials for school classes. From apps to online simulations, SDG board games, comics and books, to workshops held both at schools and at the VIC - a variety of resources were presented.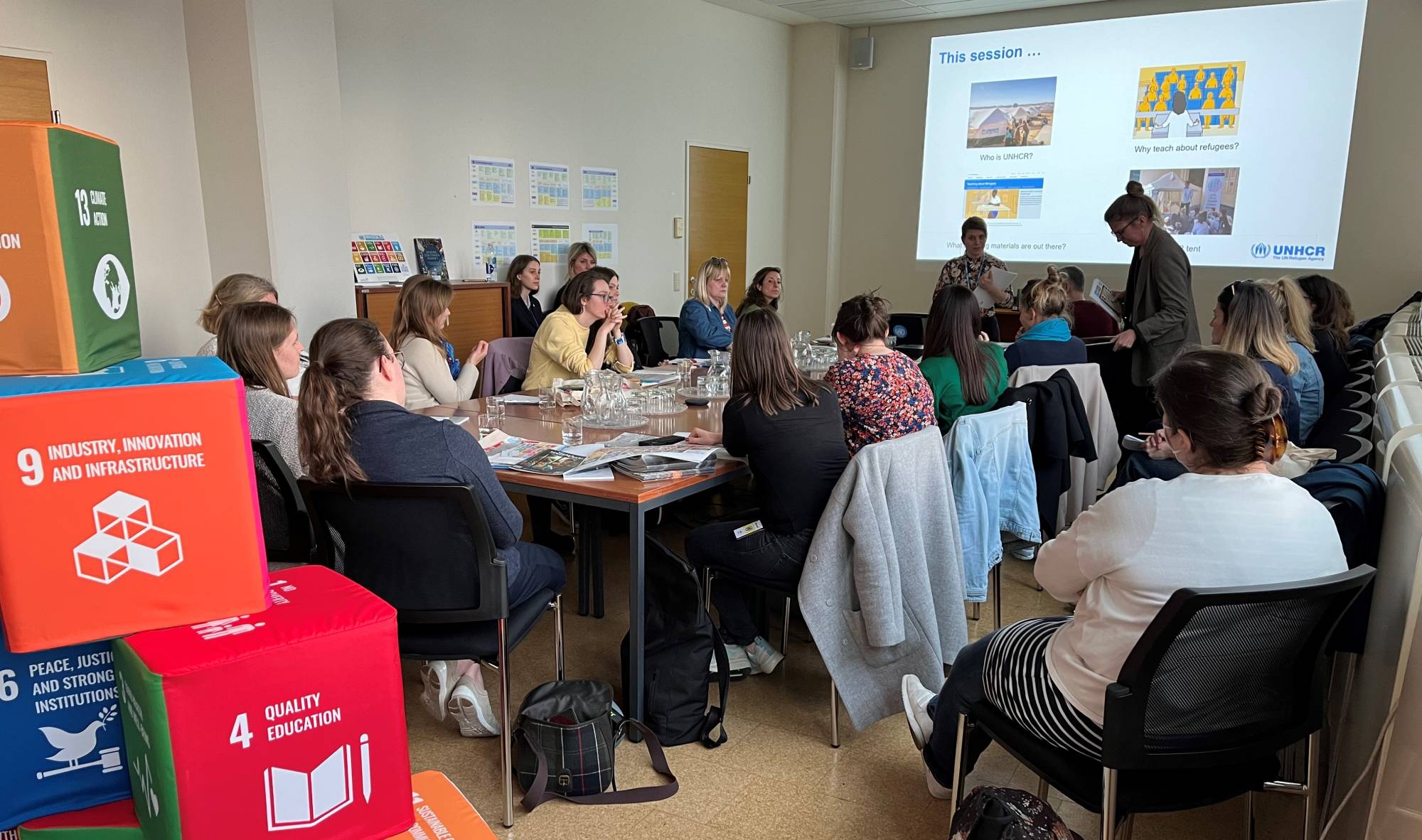 The Chief of Visitors Service at UNIS Vienna, Johanna Kleinert, told the teachers about the variety of UN tour formats suitable for different age groups. Besides standard, extended and virtual tours, UNIS Vienna offers interactive SDG tours and special events like the "Kinderkonferenz" and "Ferienspiel". In this vein, the UNIS tour guides lead 50,000 guests through the VIC each year in over 20 languages.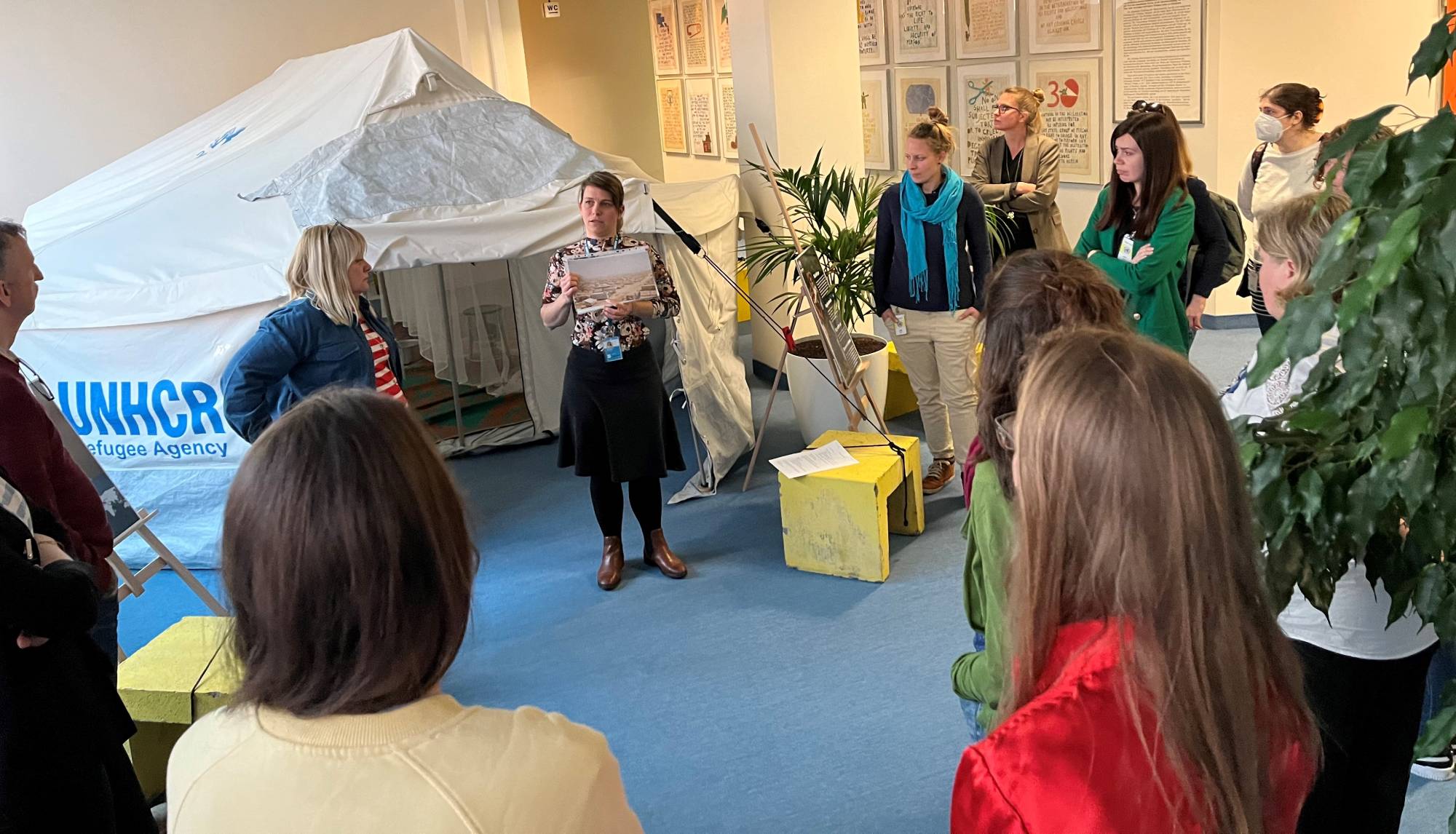 Lastly, Marie-Claire Sowinetz, a representative of UNHCR Austria, explained the work of the UN Refugee Agency which was established in 1950 to protect refugees, forcibly displaced communities and stateless people. She showed the teachers a UNHCR tent which is set up inside the premises of UNIS Vienna, presented further teaching resources on refugee protection and shared ideas on how best to support refugee students in the classroom.