Take your child abroad during the school holidays without ever having to leave Vienna: During our "Ferienspiel" Holiday Games, children aged 6-10 get to visit 193 countries in one go.
2023: Getting Active for the Global Goals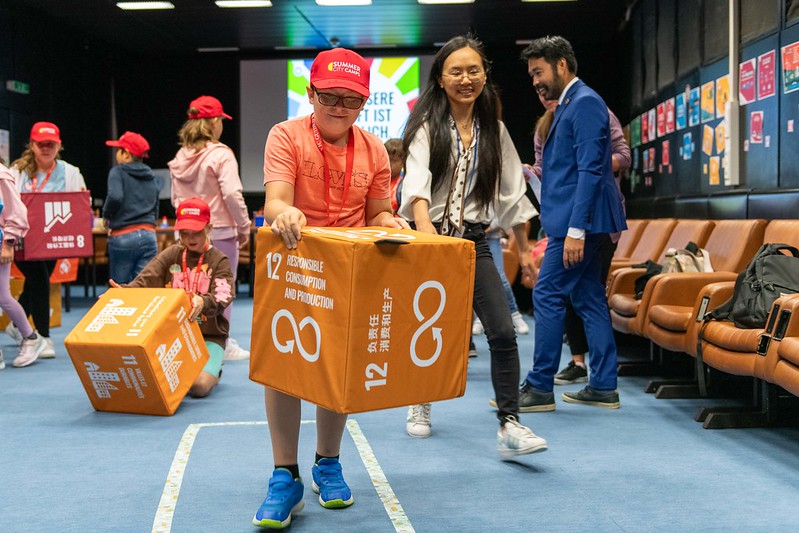 © UNIS/Nikoleta Haffar
Our latest Ferienspiel programme ran 24 July-18 August 2023. Marking halftime to the 2030 deadline, we explored where the world stands on the 17 Sustainable Development Goals. Almost 800 children and families took a children's tour of the United Nations headquarters in Vienna, had fun with games and activities around the "Global Goals", and learned how even the youngest can Act Now to help make a better common future.   
More Information
Next Programme
The next Ferienspiel programme will take place in 2024.