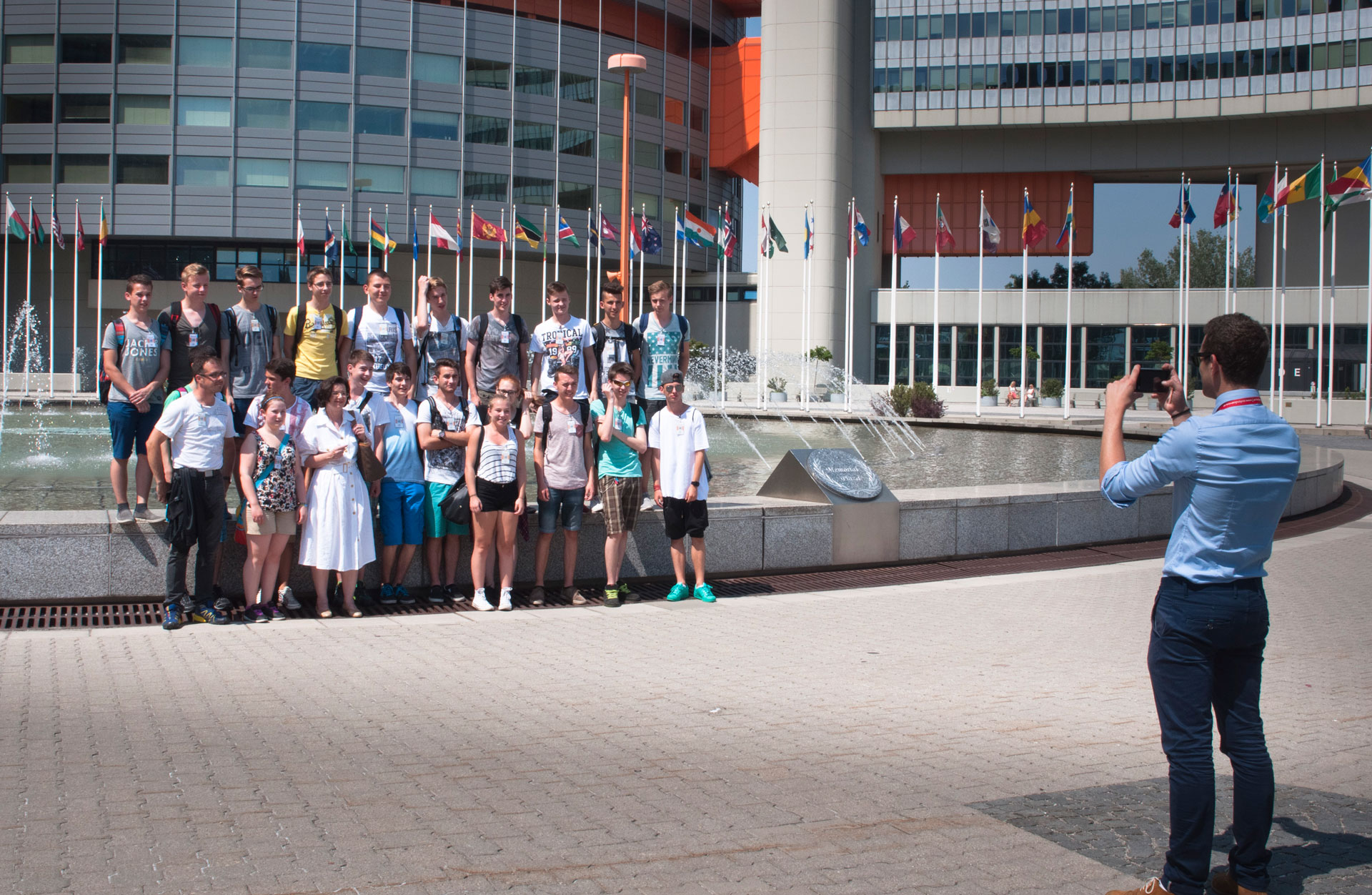 @UNIS Vienna
IN-PERSON OPTIONS
Group visits can be scheduled Monday-Friday and usually take place between 9:30 and 5:00pm. We accept group bookings for 20+ participants. Smaller groups wishing to book a private group tour may be accommodated, subject to availability, at a flat rate equaling the cost of 20 tickets.
Languages
Group 
tour
s can be conducted in 
English, German
 or - subject to the availability of 
tour
 guides – can also be requested in 
Arabic, Chinese, Czech, French, Hungarian, Italian, Russian, Slovak and Spanish. 
Additional 
tour
languages
 such as 
Dari, Dutch, Hausa, Hindi, Japanese, Pashto, Swedish, Tagalog, Turkish and Urdu
 may be available on request. Lectures are usually held in English.