I Commit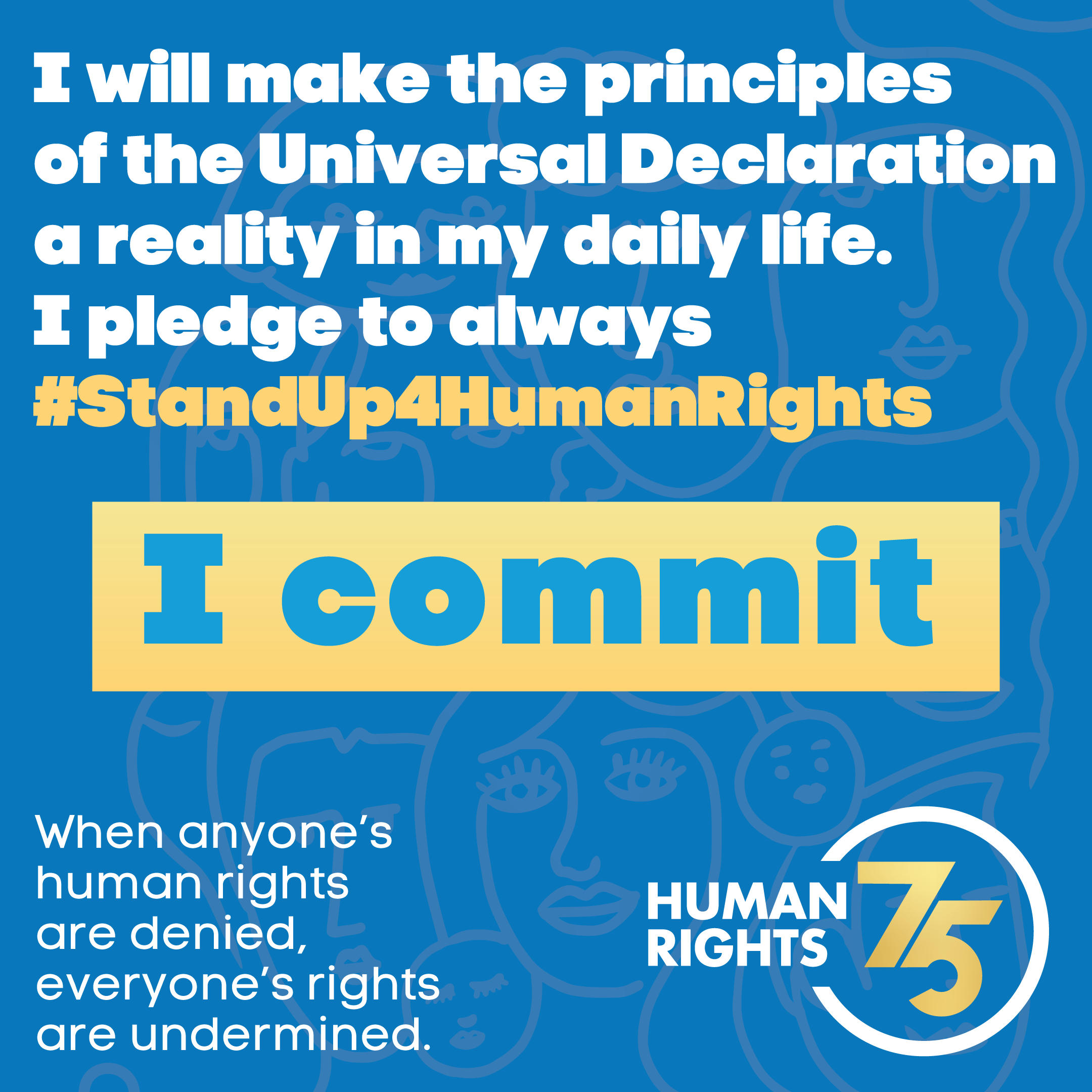 The values of equality, justice and human dignity anchored in the Universal Declaration of Human Rights are as relevant today as when it was written 75 years ago.
This year marks the 75th anniversary of the Universal Declaration, the blueprint for human rights and freedom. The 30 articles define basic civil, political and social rights to which every person is entitled regardless of origin, sex or religion. It was adopted by the UN General Assembly on 10 December 1948.
The

Human Rights 75 campaign

is celebrating the anniversary by calling on all of us to stand up for human rights and commit to making the principles of the Universal Declaration a reality in our daily lives. Join us in commemorating 75 years of Human Rights.
Pick an article from the Universal Declaration that is important to you and share it on social media to participate in the campaign.