VIENNA, 2 June 2023 — It was a sunny day with blue skies when the information stand of the United Nations drew a lively crowd, with participants eagerly seeking insights and information about career opportunities within the United Nations. Colleagues from the UN Office at Vienna (UNOV) / United Nations Office on Drugs and Crime (UNODC) and the United Nations Commission on International Trade Law (UNCITRAL) joined the team of the United Nations Information Service (UNIS) Vienna to answer the many questions from the visitors. What are the possible entry points? How do I get an internship at the United Nations? How do I make sure my application stands out from all the other applicants?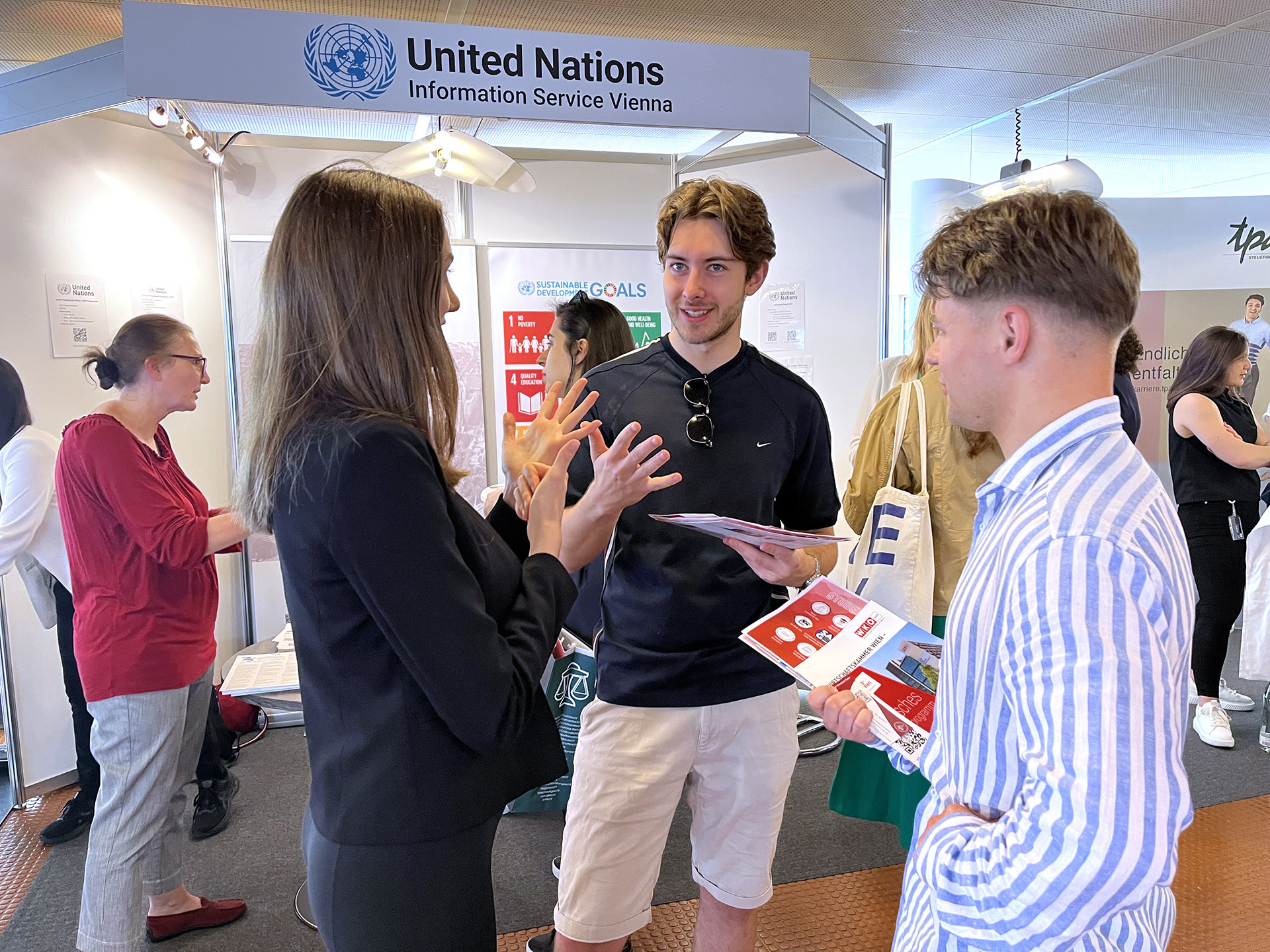 UNIS Vienna Director Martin Nesirky also held a workshop covering an overview of the work of the United Nations, its principles, and objectives. Nesirky discussed ongoing initiatives of the UN, including the progress made in implementing the Sustainable Development Goals, the Common Agenda, and the commemoration of the 75th anniversary of the Universal Declaration of Human Rights. He also provided insights into UN's operations in Vienna and other duty stations and the different organs of the organization and their collaborations with civil society, the private sector, and academia.
Nesirky also shared some tips on how to apply for jobs and talked about career prospects that are tailored specifically for young graduates, such as the Junior Professional Officer Programme (JPO) and the Young Professionals Programme (YPP).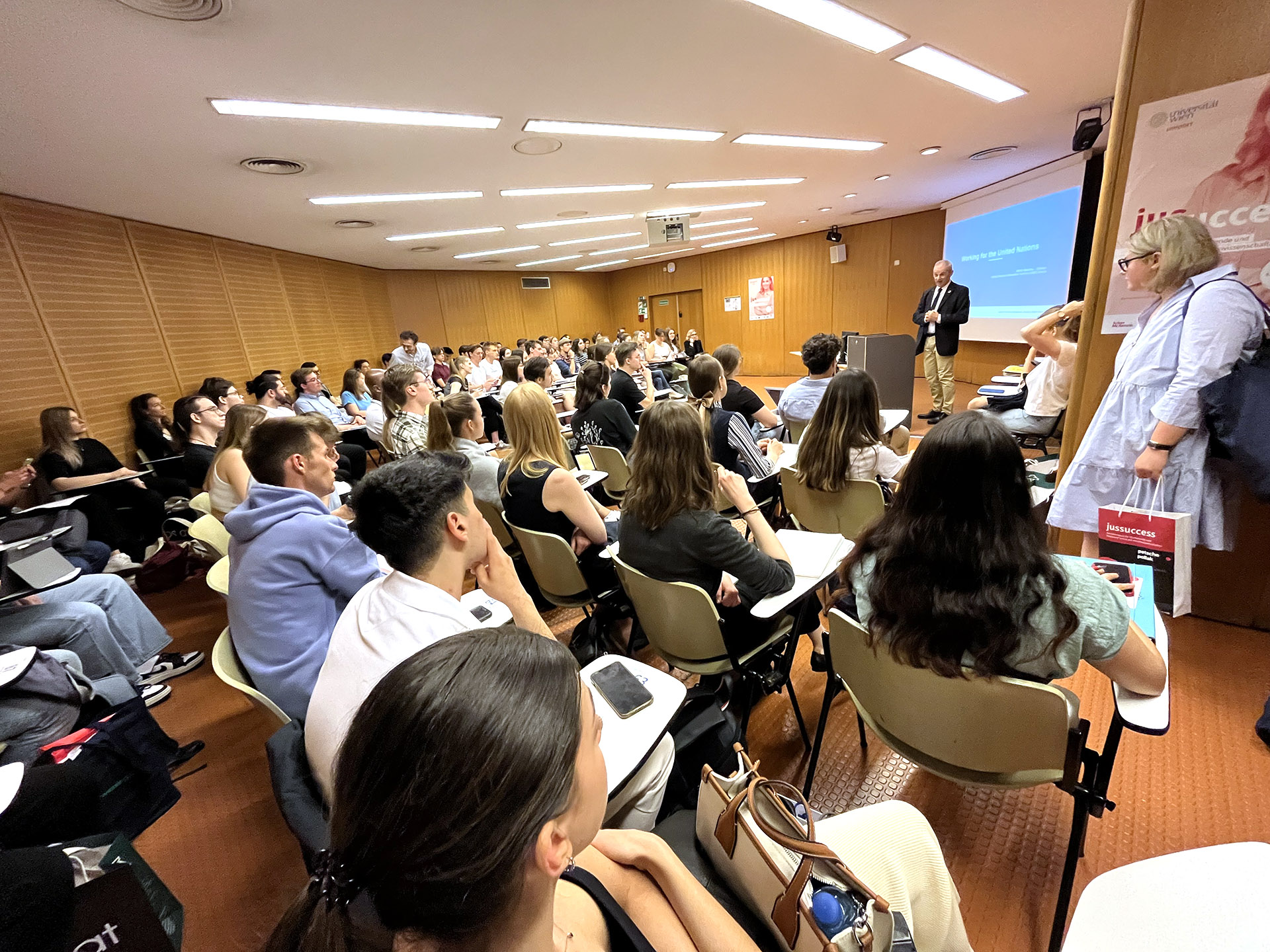 The participants expressed their sincere appreciation and thanked the UN experts for sharing their valuable experiences about their work and the range of career opportunities available. After all, the students found great satisfaction in the plethora of career prospects accessible at the United Nations, which cater to individuals with diverse educational and professional backgrounds.