VIENNA, 20 February 2023 – Bright and early on a Monday morning, 70 young "hackers" were welcomed to the UN in Vienna by UNIS Vienna Director Martin Nesirky. Hailing from different European countries, including Austria, Denmark, Italy, Lithuania, Greece, Spain, and Serbia, they all shared the same goal:  to develop innovative ideas for policy recommendations on climate justice and make their voices and proposals heard by policymakers in their own countries.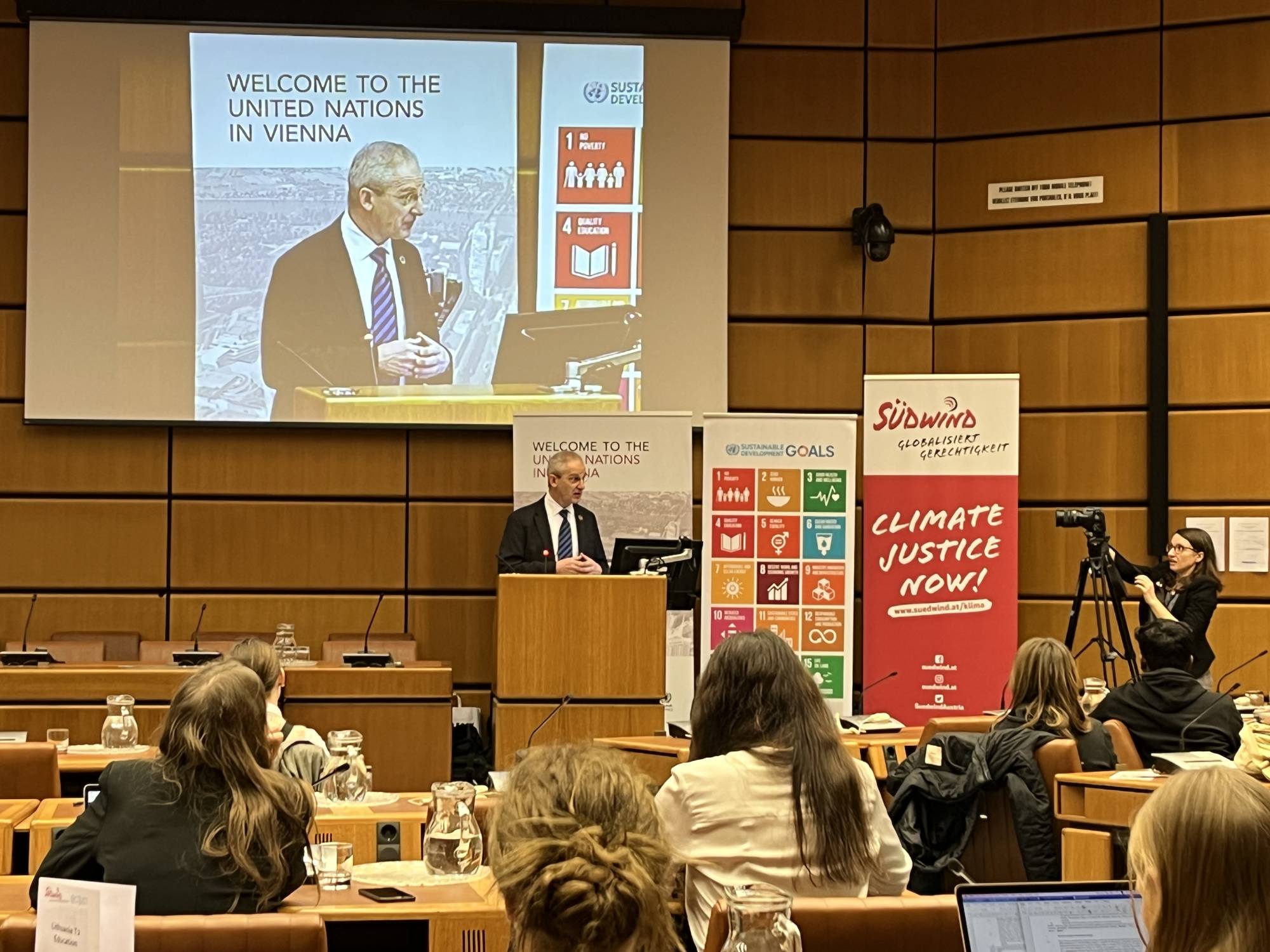 After the opening remarks, the young minds promptly got to work. Ideas were suggested, discussions took place, and persuasive pitches were created. Experts from the field mentored the groups, giving constructive feedback, and encouraging them to think outside the box. In the final presentations, the participants drew attention to their concerns: they reminded the audience of the floods in Germany and Belgium in 2021, pointed out that the European Union anticipates 216 million climate migrants by 2050, and emphasized that "the drought in Namibia today might happen in Vienna tomorrow".
Despite these worrying scenarios, the attendees focused on the positive solutions they came up with. From apps promoting a greener everyday life, to social theatre initiatives, and electricity-producing dancefloors, a range of different ideas were pitched.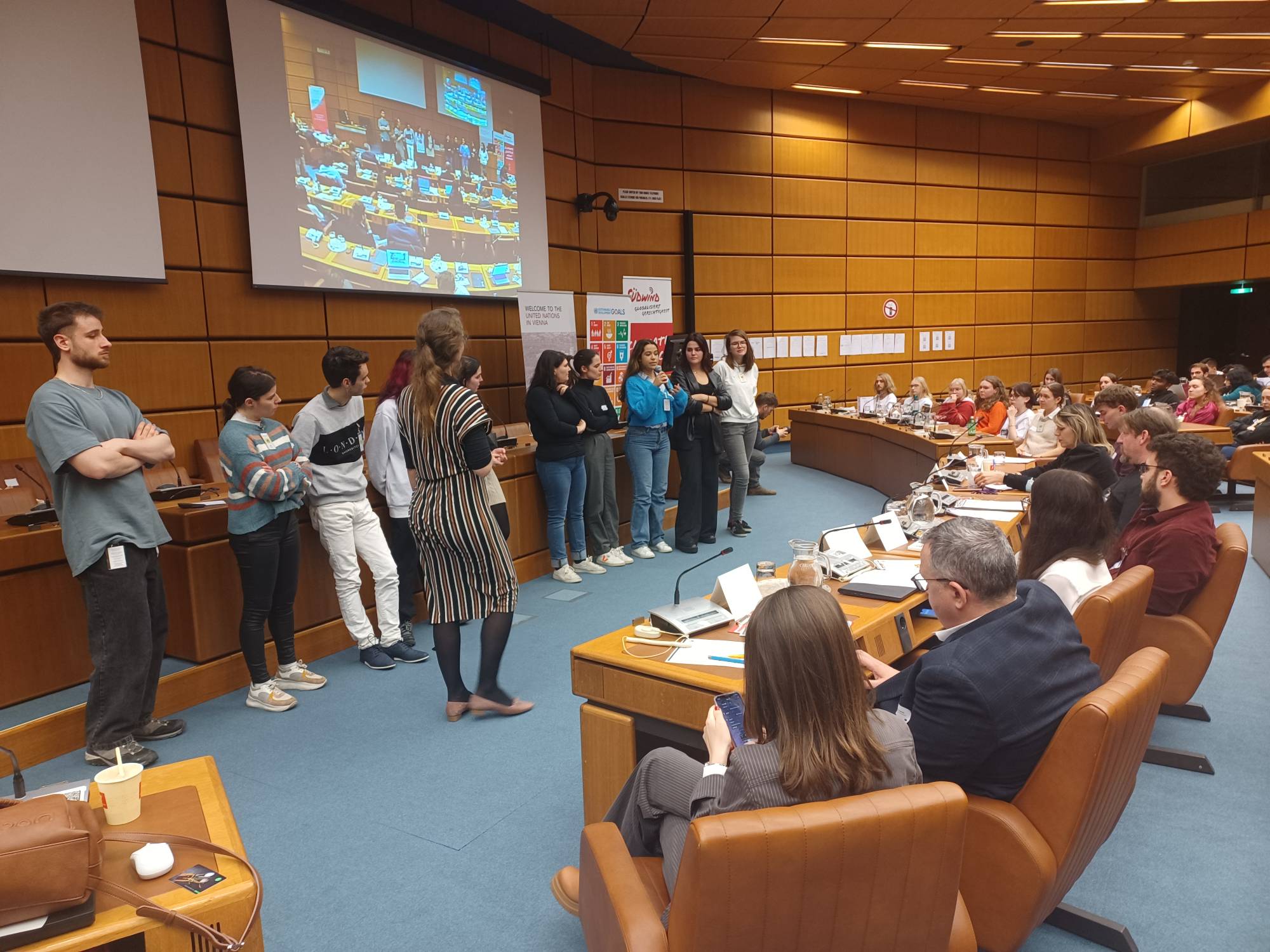 After every presentation, the concepts were thoroughly examined by the jury. How feasible is the idea? Who is going to finance it? What are the risks? The participants had to demonstrate that their solutions were achievable and concrete.
Finally, a winning idea was chosen: the "School Sustainable Development Goals" - a toolbox designed to raise awareness about climate justice in schools, based on playfulness and community engagement. As a prize, the winning team from Italy received vouchers for an interrail pass.
But in fact, all the teams won. They all made their voices heard in front of policymakers and they all became advocates for a green future. As jury member Sandra Stankovic from Serbia put it: "The future belongs to those who believe in the beauty of their dreams. I do believe a green future is possible."