Visit the United Nations in Vienna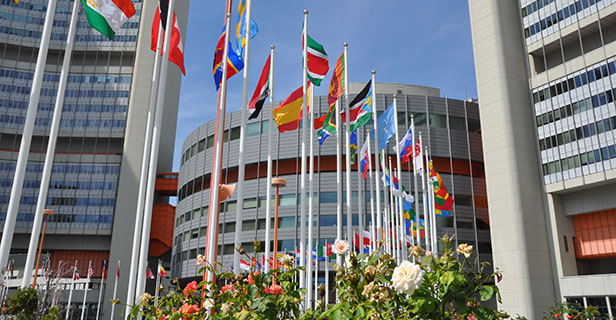 Are you curious about what the UN is doing to make a better world? Would you like to find out more about how the UN made its home in Vienna, one of the four global UN headquarters? Are you an engaged citizen wondering how we can achieve the Sustainable Development Goals?
Visit the United Nations in Vienna and get a glimpse of how more than 190 nations work together at the Vienna International Centre (VIC) - also known as 'UNO City' - to promote peace, sustainable development and human rights across the globe.
| | | |
| --- | --- | --- |
| |   | General information. NB - On-site guided tour and lecture operations at the Vienna International Centre are currently suspended as a COVID-19 prevention measure. |
What our visitors say
… about their virtual visit

"Thank you very much for a wonderful virtual trip. It was very insightful and interesting for our learners."
Teacher (India)
"Outstanding presentation. It felt like we were taken on a personal tour"
Diplomat (USA)
"Thanks again [for organizing a virtual lecture] - besides the expertise/the contents you have given, it is also so good to have guest experts"
University professor (Slovenia)
… about their on-site visit
"Wonderful guided tour, wonderful service! We would love to visit again!"
Teacher (Austria)
"We loved the art work. We might like to do an art tour next time. Our tour guide was excellent."
Tourist (Australia)
"Everything was excellent. I really enjoyed this magnificent excursion."
Student (Ukraine)
Free #GlobalGoals Video Tours
Take one of our short Youtube tours to see how the UN in Vienna and around the world are continuing to work for the Sustainable Development Goals during the COVID-19 crisis.
Watch in Chinese - English - French - German - Hungarian - Italian - Russian - Slovak - Spanish - Turkish