Visit the United Nations in Vienna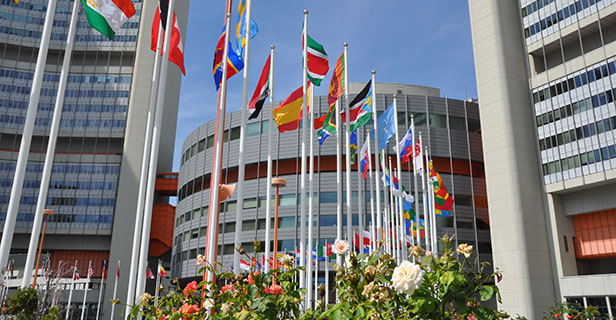 Are you curious about what the UN is doing to make a better world? Would you like to find out more about how the UN made its home in Vienna, one of the four global UN headquarters? Are you an engaged citizen wondering how we can achieve the Sustainable Development Goals?
Get a glimpse of how more than 190 nations work together to promote peace, sustainable development and human rights across the globe. Visit the Vienna International Centre (VIC), also known as 'UNO City', for a unique opportunity to experience the United Nations.
Important information
When visiting the VIC, please bear in mind the following:
You will have to pass a security check. Please do not forget to bring a valid official identification document (national ID card, passport or driving licence; a paper copy or a photo of the ID is not acceptable).
As the security check might get busy, we recommend you to be at the VIC at least 15 minutes before the scheduled starting time of the tour.
Small bags may be carried on tour. For security reasons there is no possibility to store luggage at the VIC.
Payment is in cash only, so please bring it with you.
The Visitors Service is closed on weekends, the official UN Holidays .

How to reach the VIC
The VIC is located in Vienna's Donaustadt area across the Danube, just seven minutes from the city centre by U-Bahn.
The street address is Wagramer Strasse 5, 1220 Vienna, Austria, with the Visitors Entrance located right next to the "Kaisermühlen/Vienna International Centre" U-Bahn stop.
We recommend the use of public transportation.
By Underground/Subway
From Vienna city centre, take the red U1 "U-Bahn" underground/subway line in the direction Leopoldau. Get off at the stop "Kaisermühlen/Vienna International Centre". Exit at the front of the train and proceed to the VIC main entrance (Gate 1) directly next to the station.
Plan your journey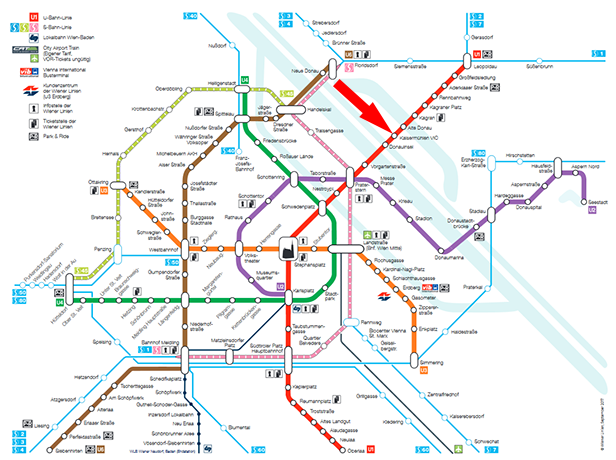 By bus
Buses may stop in the side street of Wagramer Straße 5.
By car
Limited private car parking is available for a fee at the Austria Centre.
What our visitors say
"Everything as one would wish for. Thank you."
Diplomat (Iran)
"Wonderful guided tour, wonderful service! We would love to visit again!"
Teacher (Austria)
"We loved the art work. We might like to do an art tour next time. Our tour guide was excellent."
Tourist (Australia)
"Everything was excellent. I really enjoyed this magnificent excursion."
Student (Ukraine)
"The guide was perfect"
Student (France)
"Tour was AMAZING. Thank you!"
Tourist (USA)