Peace Begins with Me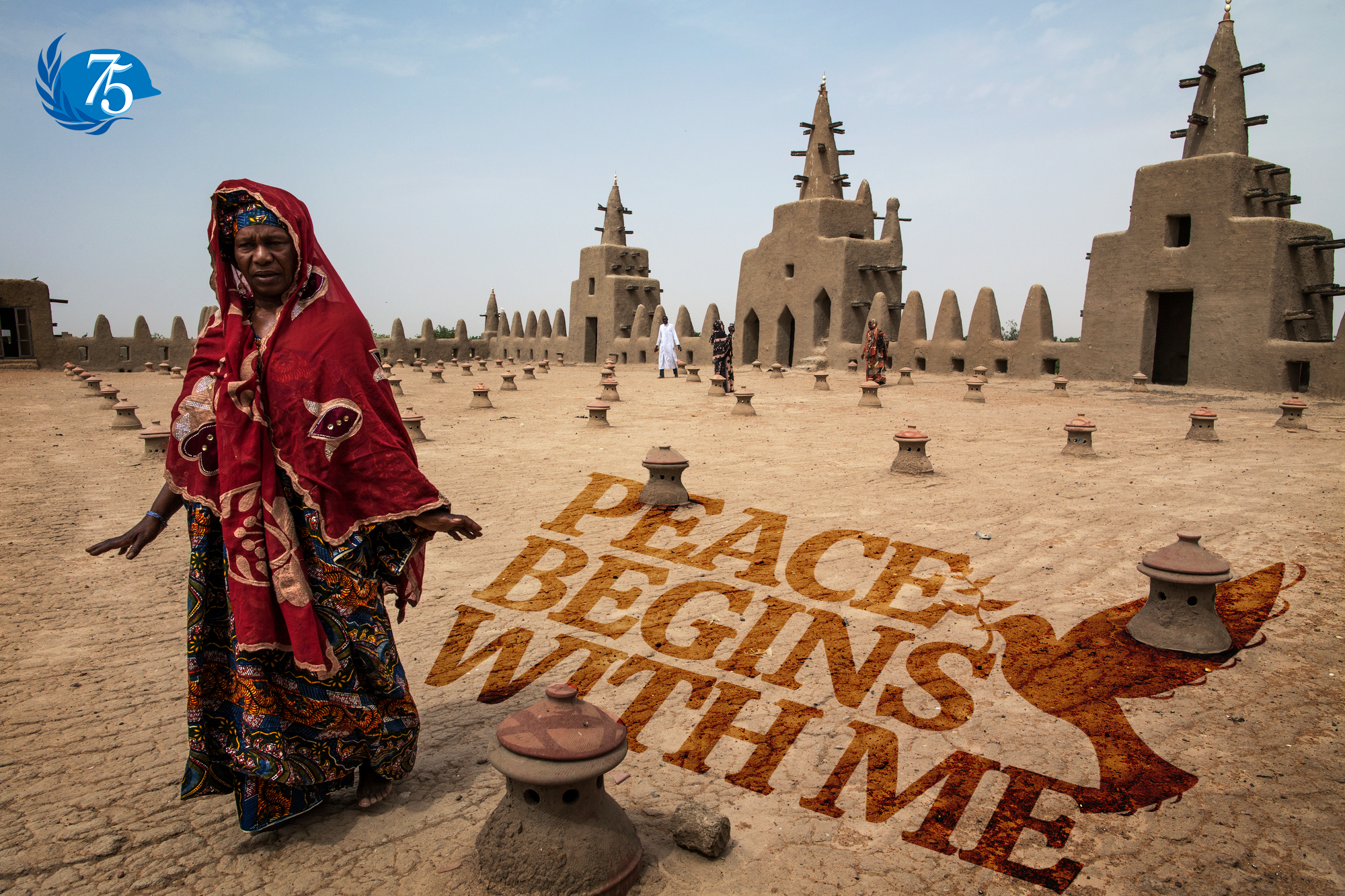 The Peace Begins with Me campaign recognizes the service and sacrifice of United Nations peacekeepers, past and present, and the resilience of the communities they serve.
Around the world, millions of people are suffering immense harm from conflict. Their lives are torn apart by death, destruction and displacement.
Since 1948, more than two million UN peacekeepers have worked to save and change lives in the world's most fragile political and security situations. More than 4,000 peacekeepers have given their lives, while serving under the UN flag. They are ordinary people working in difficult and dangerous conditions to help secure sustainable peace and progress – inspiring us all to take action for peace.
Peacekeepers help to prevent conflicts, protect civilians, advance political solutions and support democratic processes. They promote human rights, build the capacity of state institutions and ensure that women and youth lead and participate in peace processes and nation-building.
Today, peacekeeping is more challenging than ever amidst rising global tensions. Conflicts are more complex and prolonged, peacekeepers face terrorists, armed groups and their allies who have access to powerful modern weapons and technology. Misinformation and disinformation are fuelling violence against the UN's personnel and partners.
Despite these challenges, peacekeepers persevere, alongside many partners, in the collective pursuit of peace. They are constantly searching for new ways of being more progressive, innovative, and effective.
Peace begins with me calls on each of us to join the global movement for peace.  Alone we cannot succeed. Together we can take action and be a strong force for peace.